NATIONAL SPORTS DAY
"Gold medals do not consist of gold. They consist of hard work and determination."
Marking August 29th as National Sports Day, we celebrate the legendary Major Dhyan Chand, the 'Wizard of Hockey.'
This day goes beyond sports, honouring dedicated athletes and fostering a healthier, united India.
Embracing the theme 'Sports for an Inclusive and Fit Society,' let's weave the ideals into a vibrant nation throughout the year."
'Major Dhyan Chand's life demonstrates that you can win any sport if you put in your best effort and devotion.'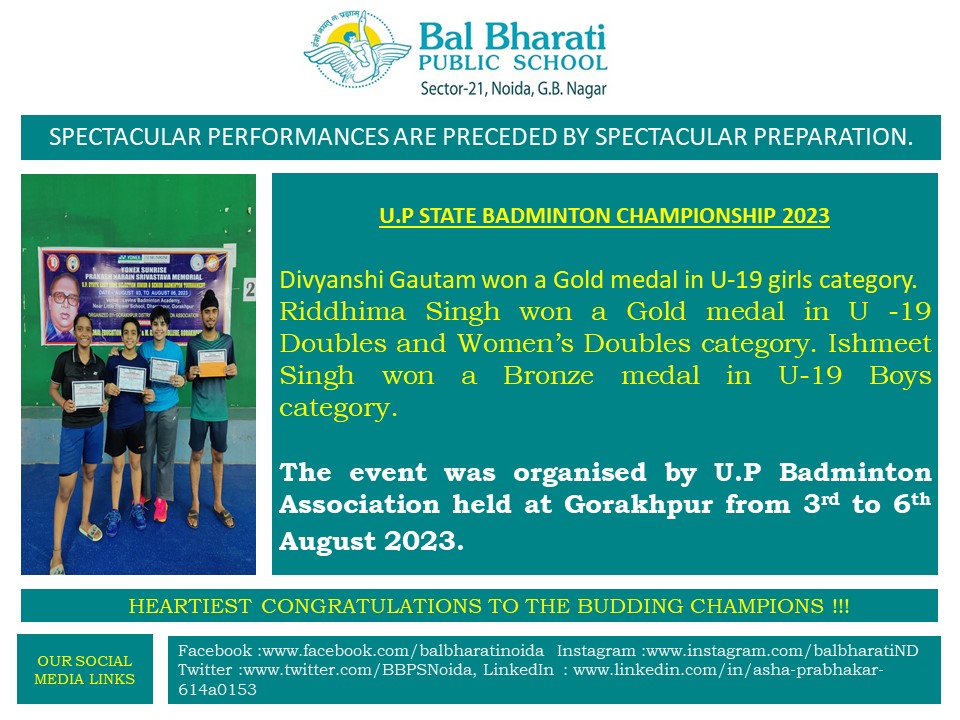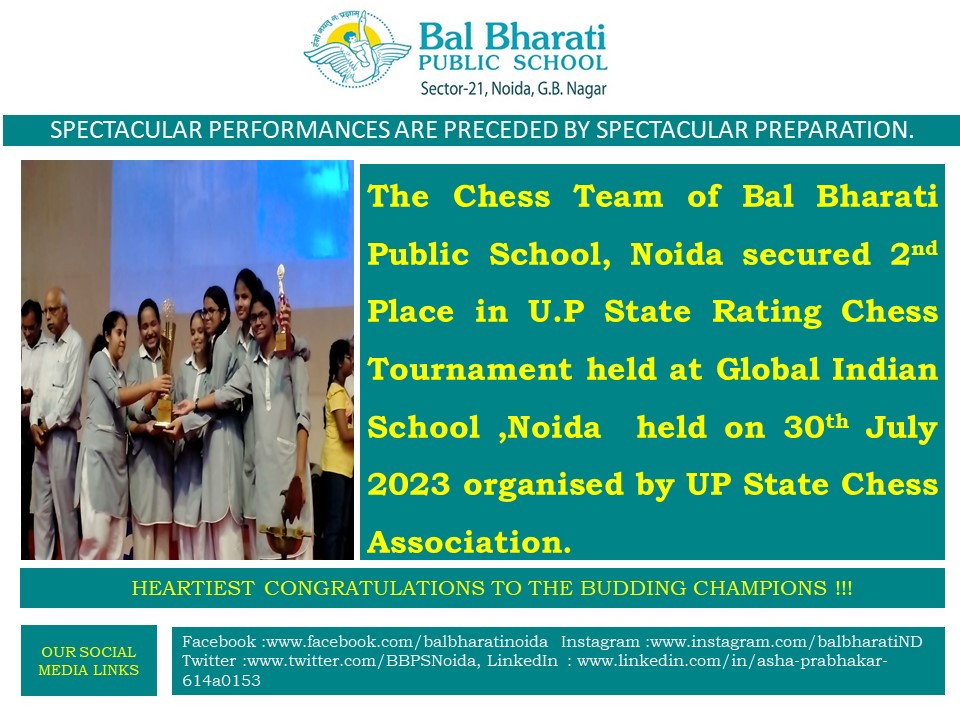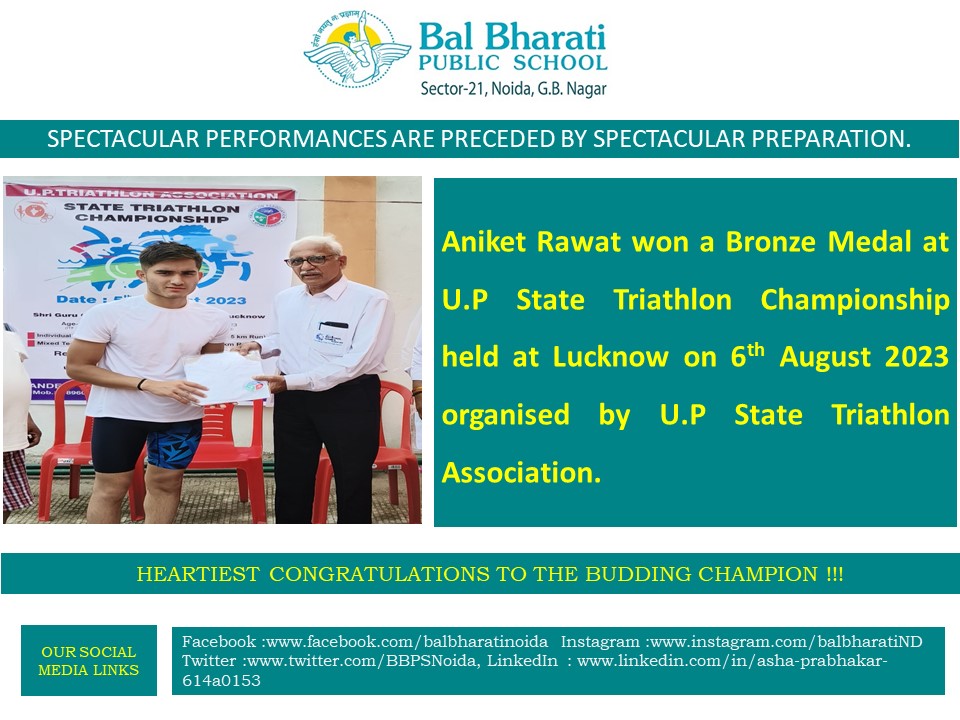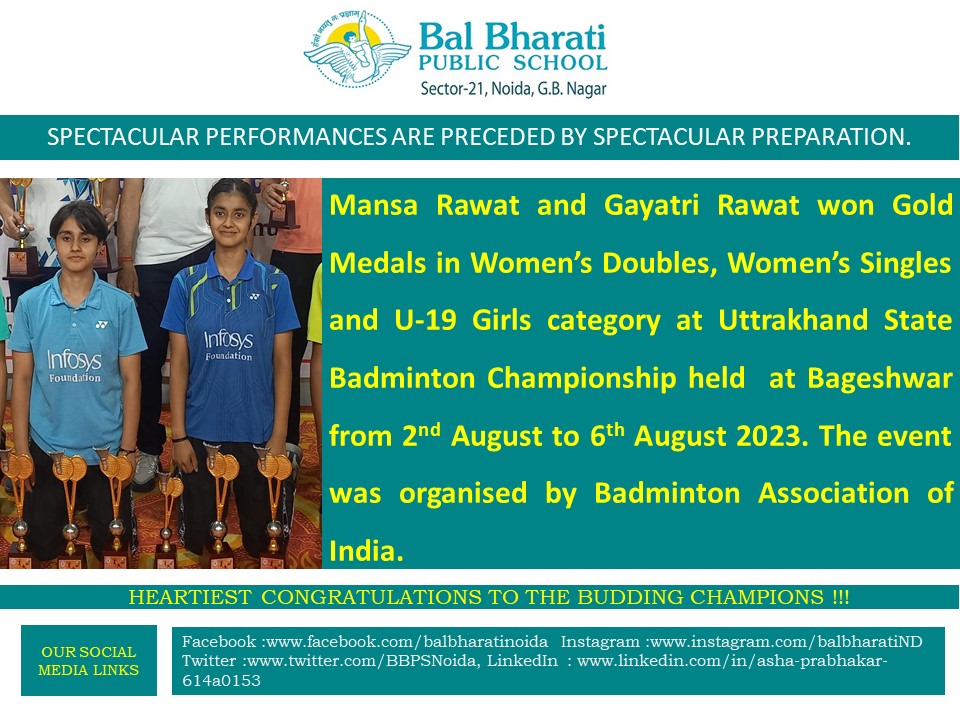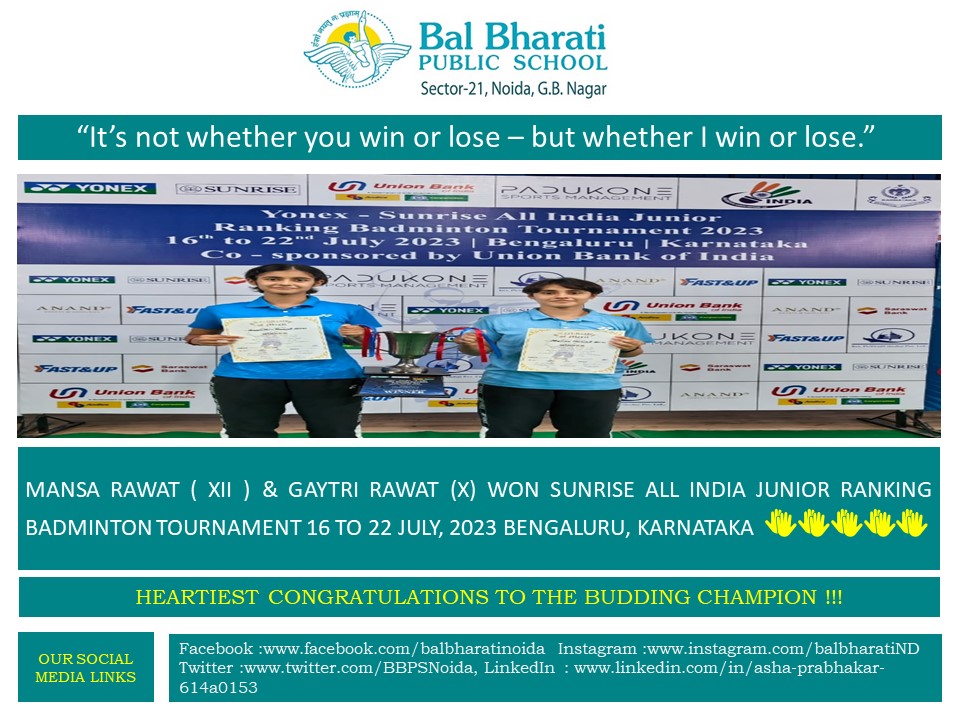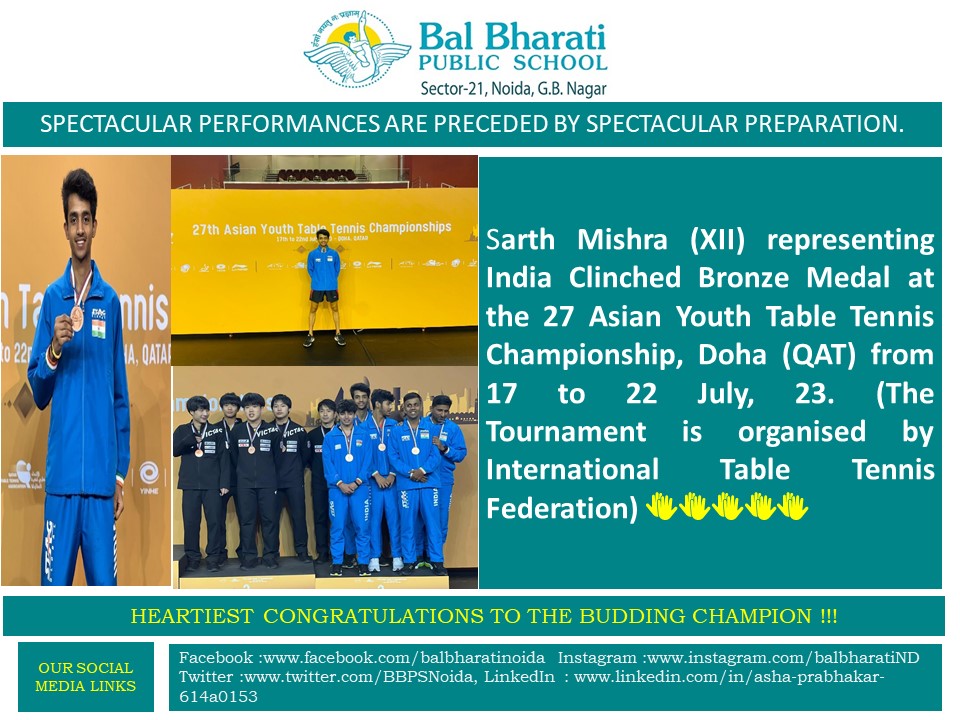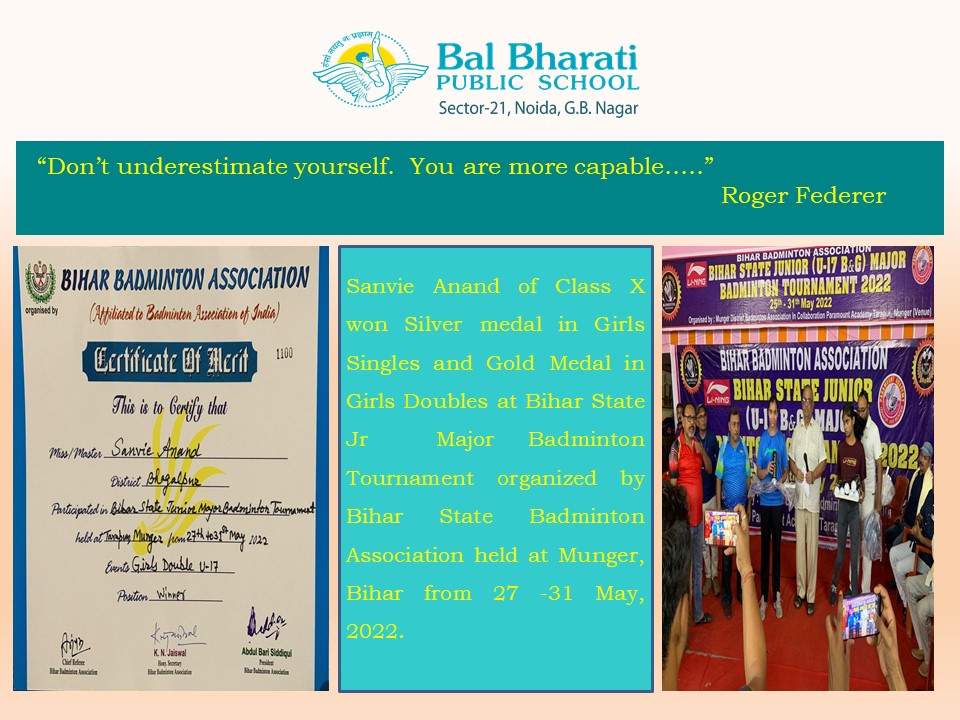 Summer Sports Camp 2020-23
Attending a sports camp during a break or vacation can help children not only boost their health and fitness but also learn teamwork, problem-solving skills, critical thinking and most importantly – have fun!
Here are the glimpses of the Summer Sports Camp at Bal Bharati Public School, Noida......

---
"Winners never quit and quitters never win." —Vince Lombardi
Heartiest congratulations to Ishi Maheshwari ( IX) for winning a silver medal in a tennis tournament held at Modern School, Barakhamba Road.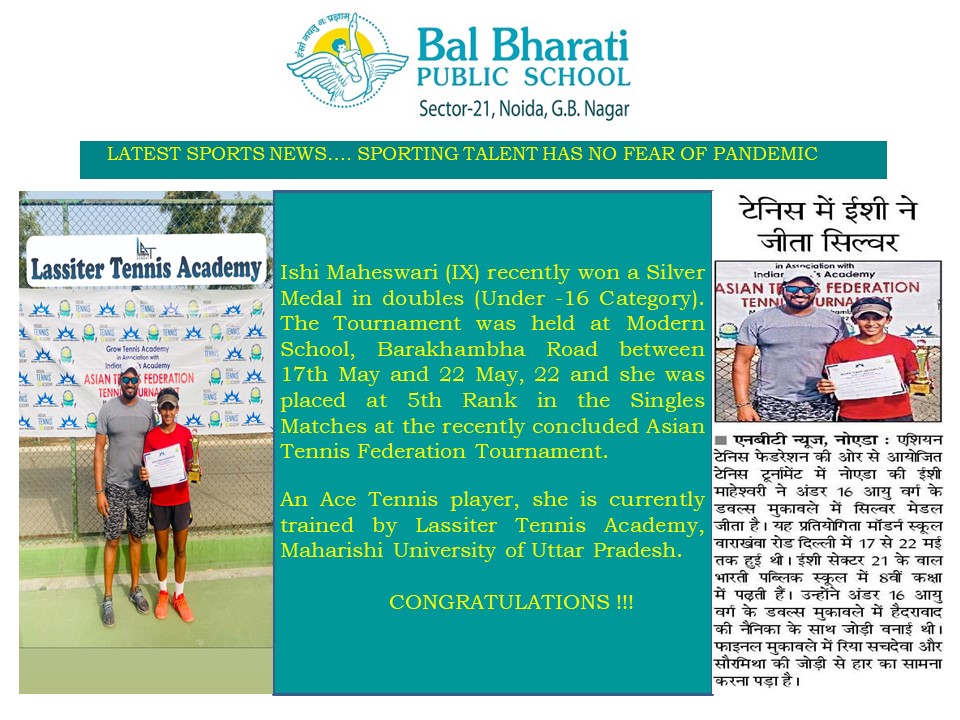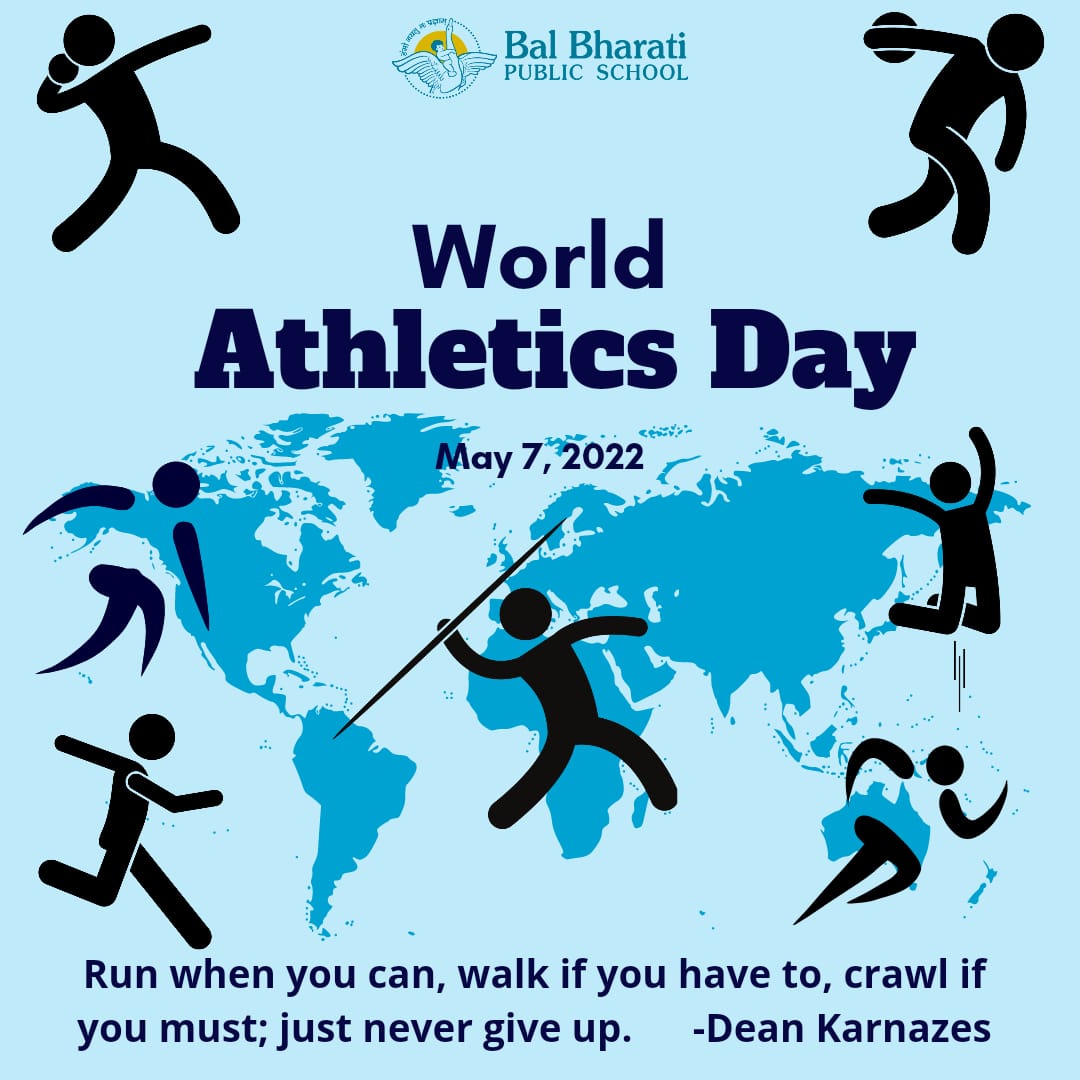 ---
It mirrors life, they say. Its trials and tribulations, joys and sorrows, hopes and losses… are all reminiscent of what life takes us through. Sport builds and reveals character of humans. It also serves as a great teacher, mentor, and motivator.
Happy World Athletics Day to one and all.

Academic Session 2018-19
Outstanding Performance of Students in Table Tennis 2018-19 - View Achievements
Report on National YOG Sport Championship- View Report