HAPPY BHAI DOOJ  
26 Oct, 2022.
May the auspicious occasion of Bhai dooj strengthen the relationship between you and your sibling. Happy Bhai Dooj 2022!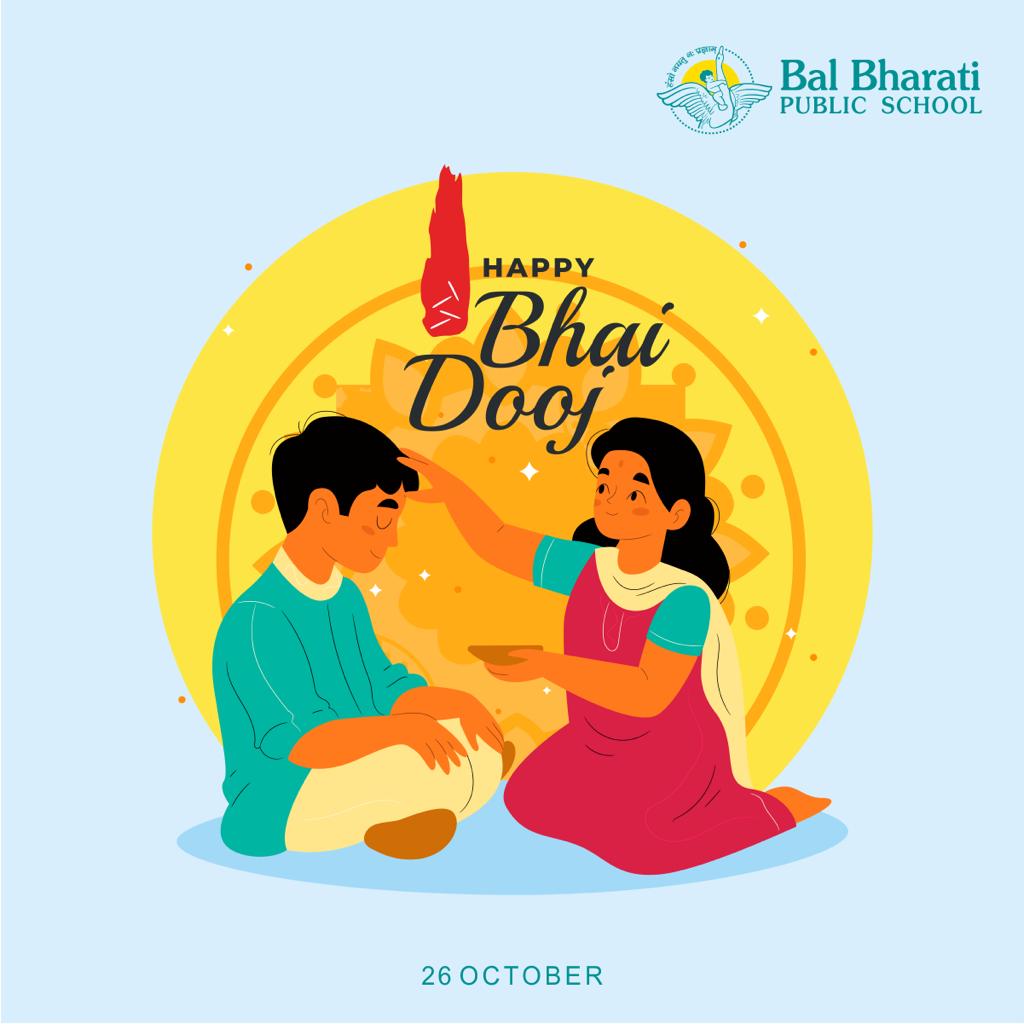 HAPPY DIWALI  
24 Oct, 2022.
An occasion to celebrate victory over defeat, light over darkness, awareness over ignorance, an occasion to celebrate life. May this auspicious occasion light up your life with happiness, joy and peace.
Wishing you a Happy Diwali.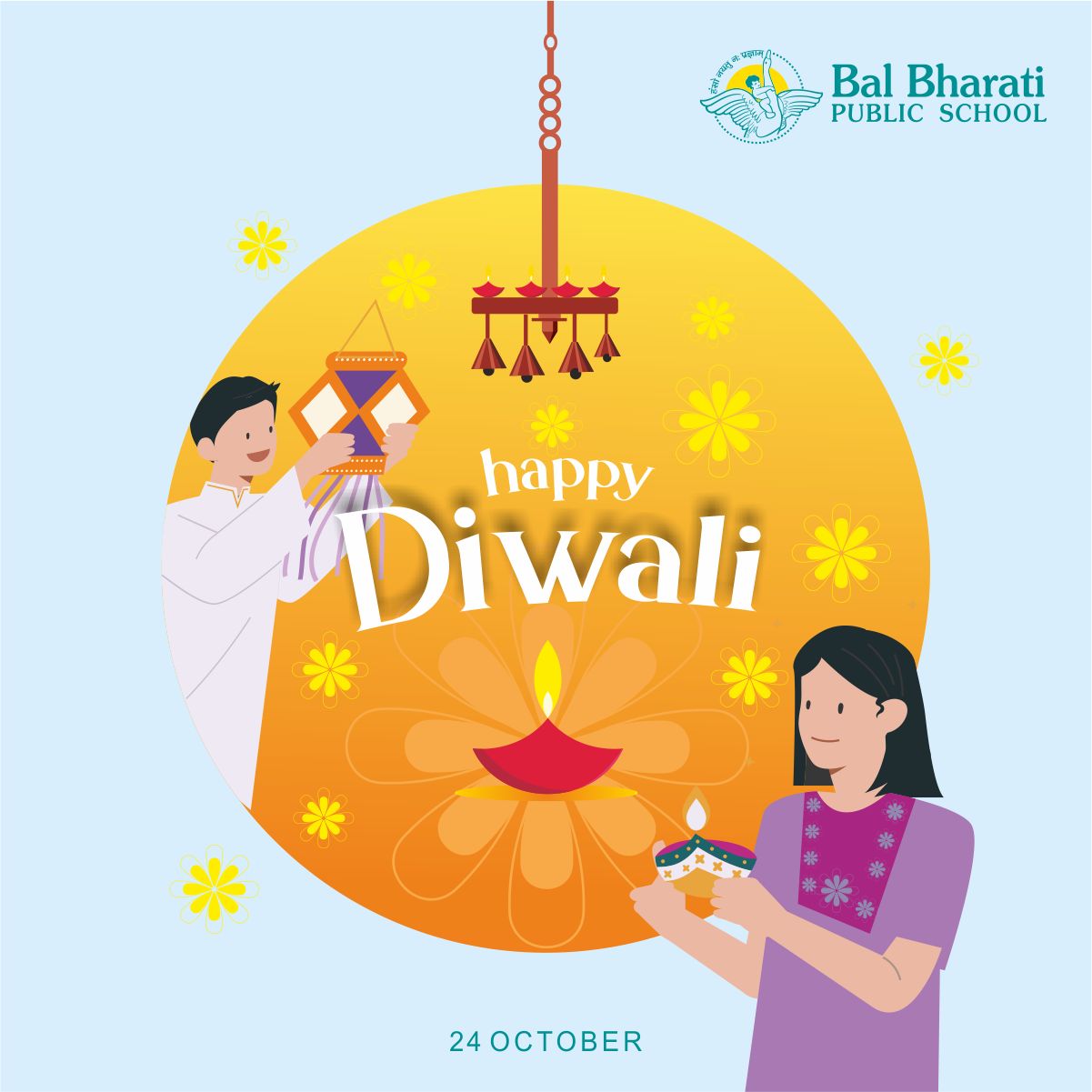 HAPPY VIJAYA DASHAMI  
05 Oct, 2022.
Let us all get rid of all the negative traits and make a better version of ourselves. A very Happy Vijaya Dashami to one and all.
GANDHI JAYANTI 
02 Oct, 2022.
"If we could change ourselves, the tendencies in the world would also change. As a man changes his own nature, so does the attitude of the world change towards him. We need not wait to see what others do."
On the occassion of Gandhi Jayanti, let's take a moment and live by his words.
With our soul full of gratitude, we hold Gandhiji in high regard.
The school organised various week long activities to mark the occasion.
We present before you the glimpses of the activities.
Best wishes on Gandhi Jayanti.
Special Assembly Gandhi Jayanti
Bal Bharati Public School, Noida presents Ramayan Sagar 2.O, an online presentation of the most popular saga through the medium of puppetry.
Catch us live on YouTube on 29th, 30th Sep and 01 Oct 2022.
---
RAMAYAN SAGAR 2.0 PART 1 CLICK LINK
RAMAYAN SAGAR 2.0 PART 2 CLICK LINK
RAMAYAN SAGAR 2.0-THE CONCLUSION CLICK LINK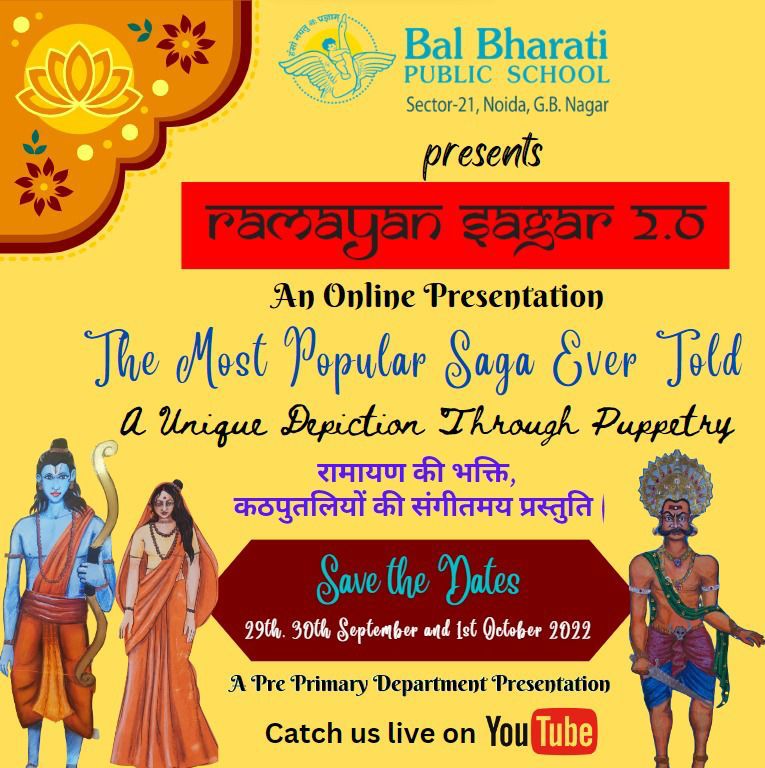 HAPPY GANESH CHATURTHI
31 AUGUST  2022.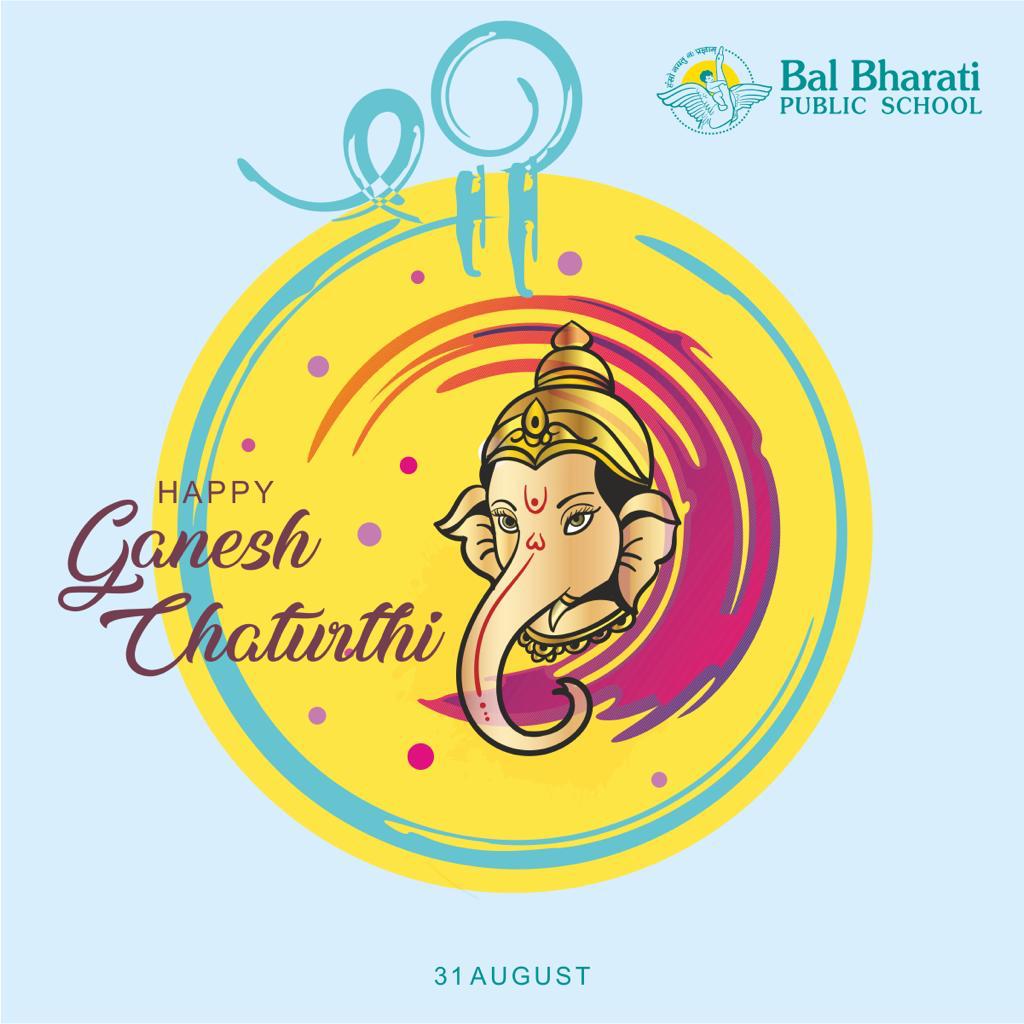 HAPPY JANMASHTAMI
19 AUGUST  2022
May the blessings of Lord Krishna always be with you and your family. Wishing you and your family a very Happy Janmashtami.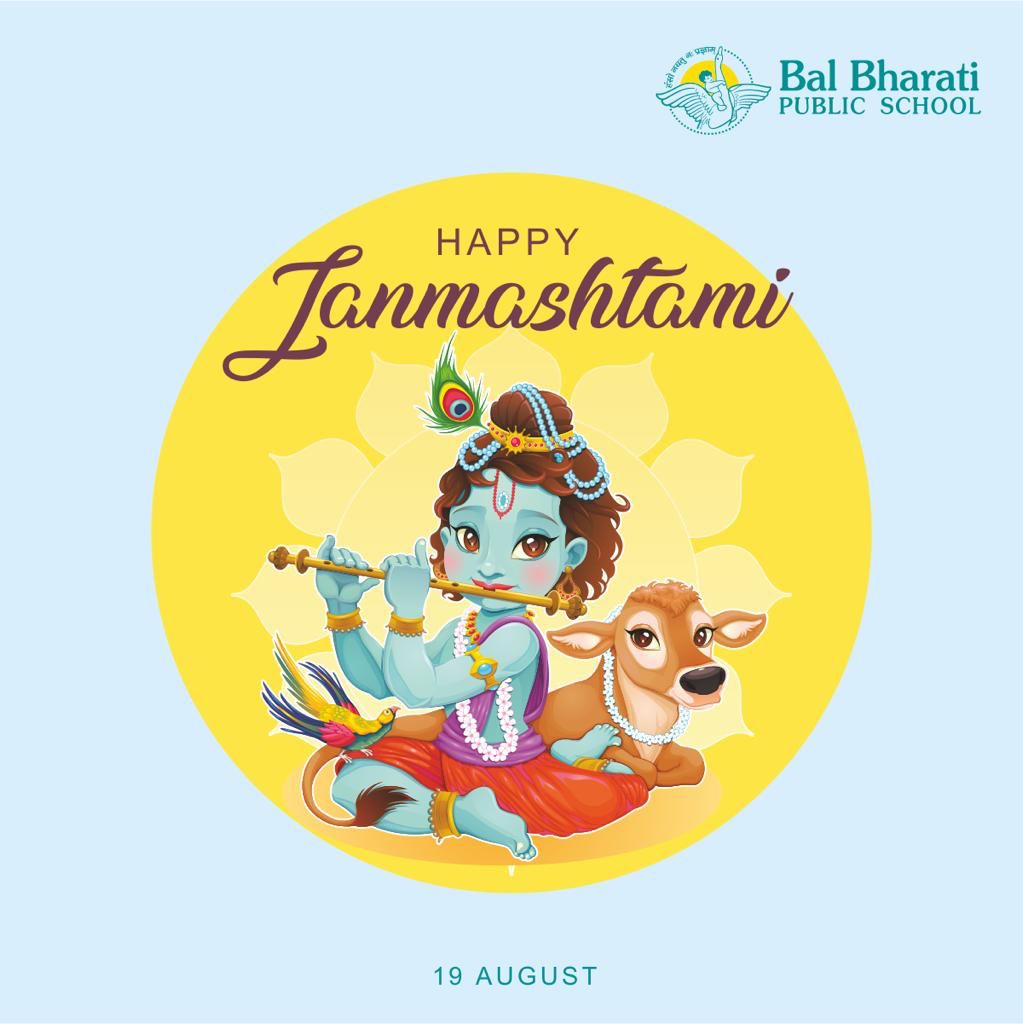 HAPPY 76th INDEPENDENCE DAY
15 AUGUST  2022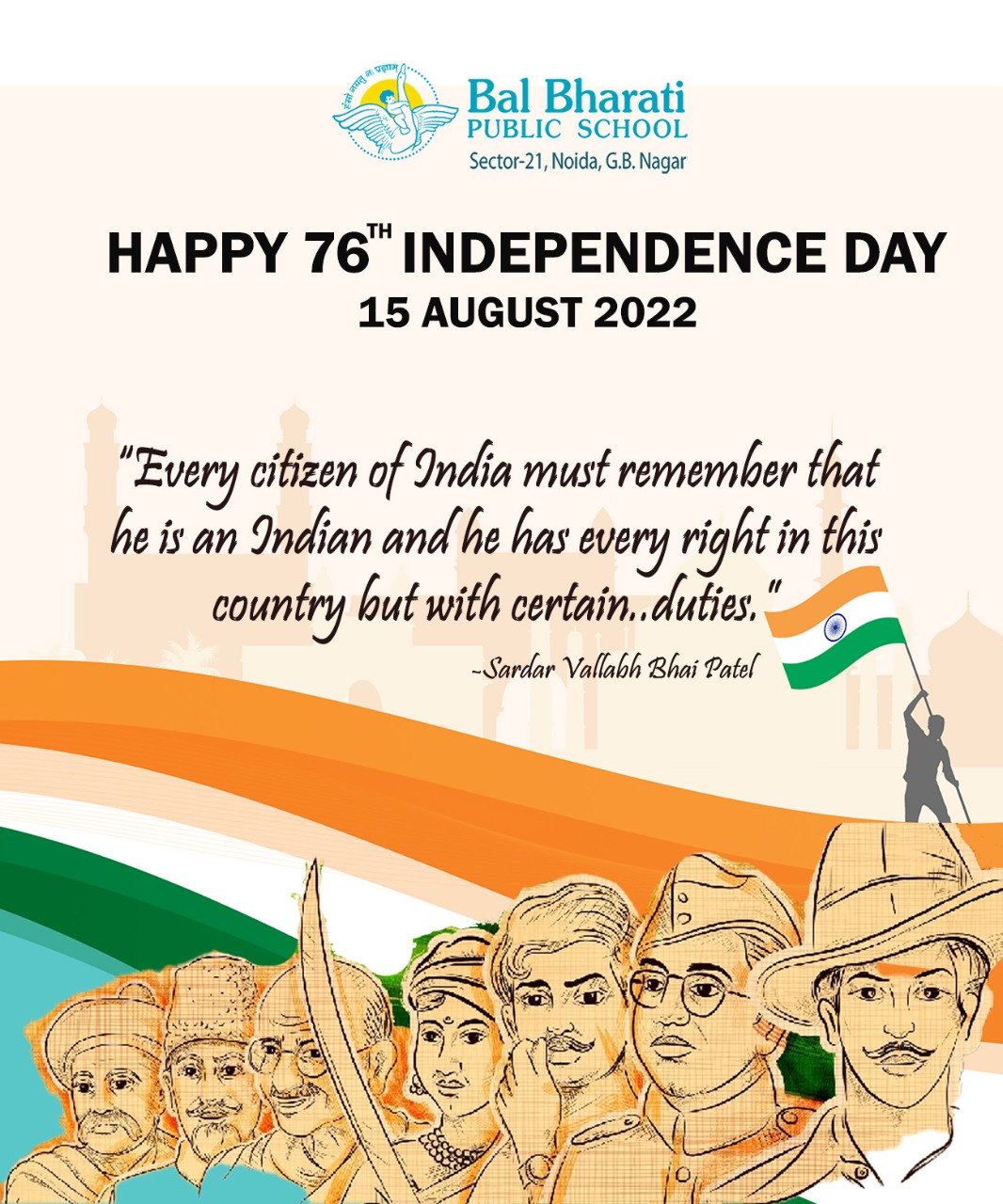 "Saare Jahan se acha, yeh Hindustan hamara Hum bul-bule hai iski, yeh gulestaaan hamara"
Independence means breaking and shattering all the old myths and notions that have crippled India. It means that we break free from all the taboos that have kept us divided and march ahead as a united nation towards the India of our dreams !!
On the eve of Independence, message by Ms Simran Sharma, President , Students' Council , Bal Bharati Public School, Noida
स्वतंत्रता दिवस समारोह -2022- Report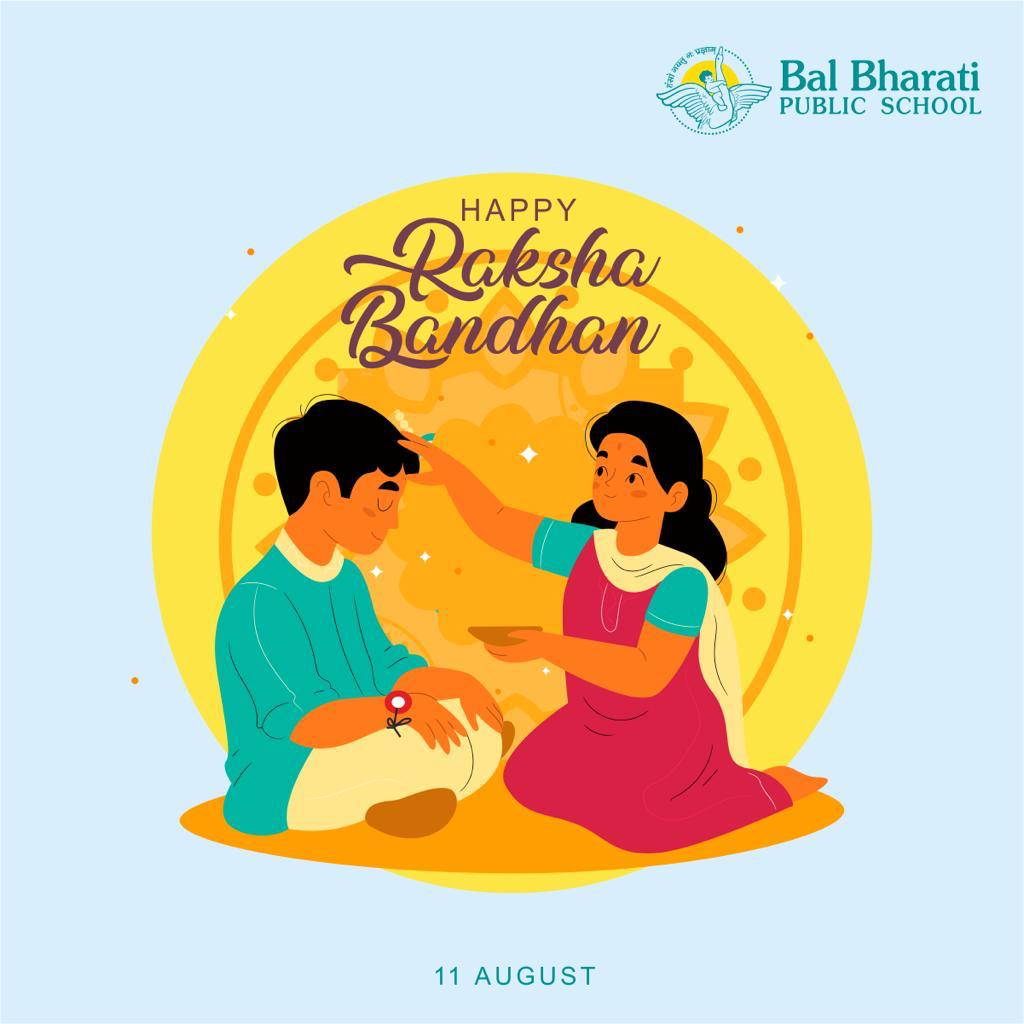 KARGIL VIJAY DIWAS
JULY ,26 2022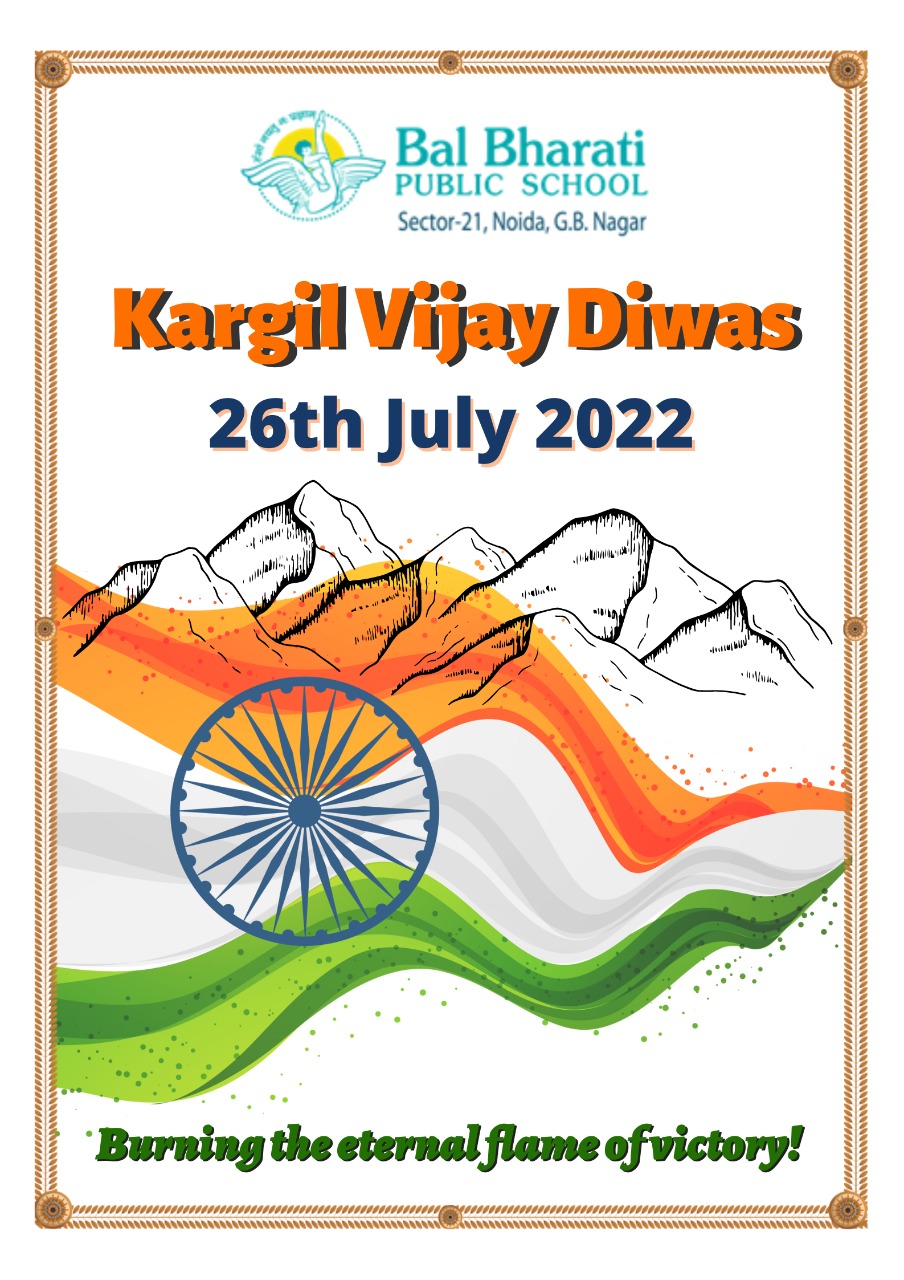 Each year, Kargil Vijay Diwas is celebrated on July 26 to honour the valour and sacrifice of the soldiers who laid down their lives in the line of duty during the Kargil War. The Indian Armed Forces defeated Pakistan on July 26, 1999.
We bow down to the unmatched sacrifice made by our soldiers for the motherland, BBPS Noida pays tribute to those who laid down their life in the line of action and continue to safeguard our today and tomorrow.
HAPPY DOCTOR'S DAY  JULY ,1 2022
"Medicines cure diseases, but only doctors can cure patients." - Carl Jung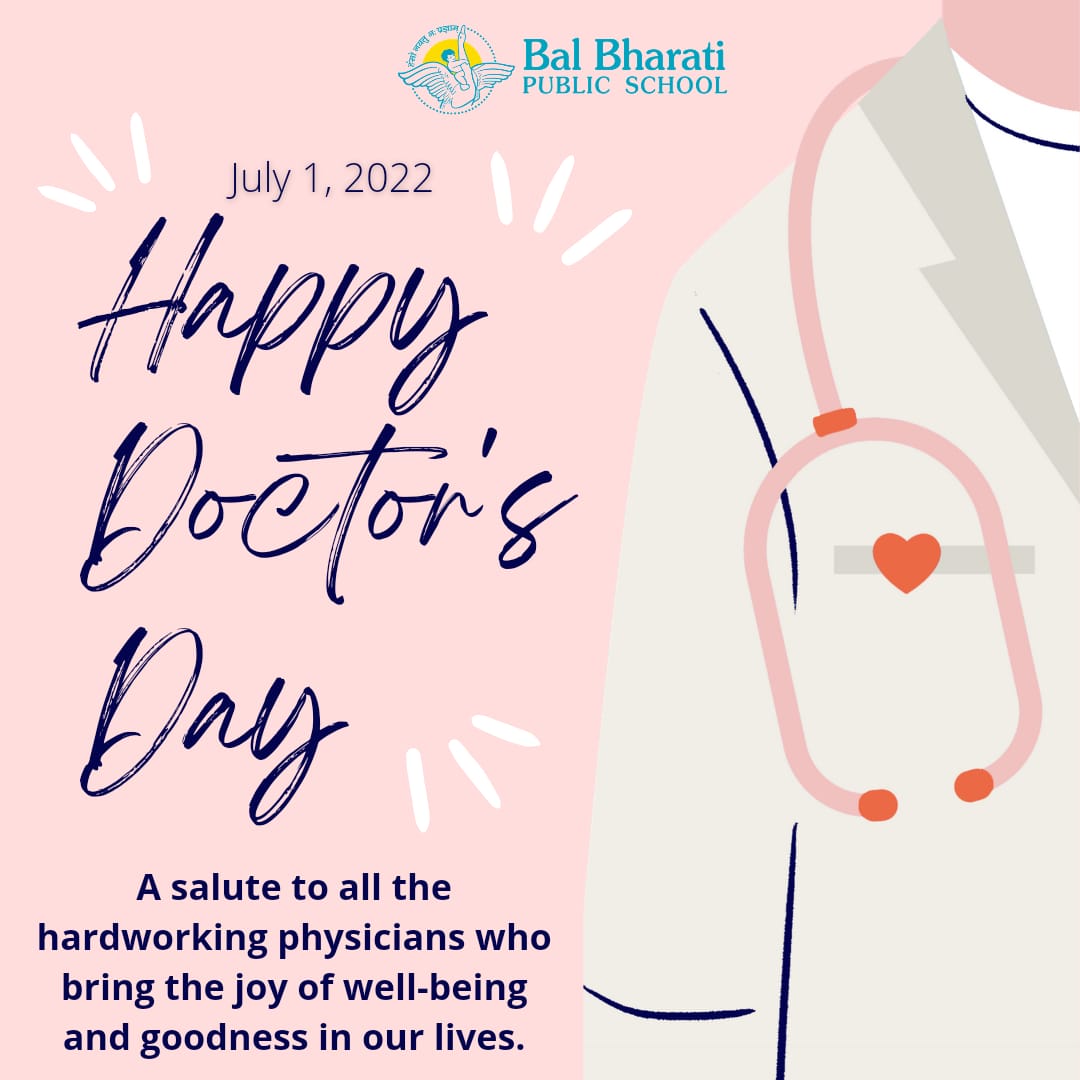 HAPPY FATHER DAY  JUNE ,19 2022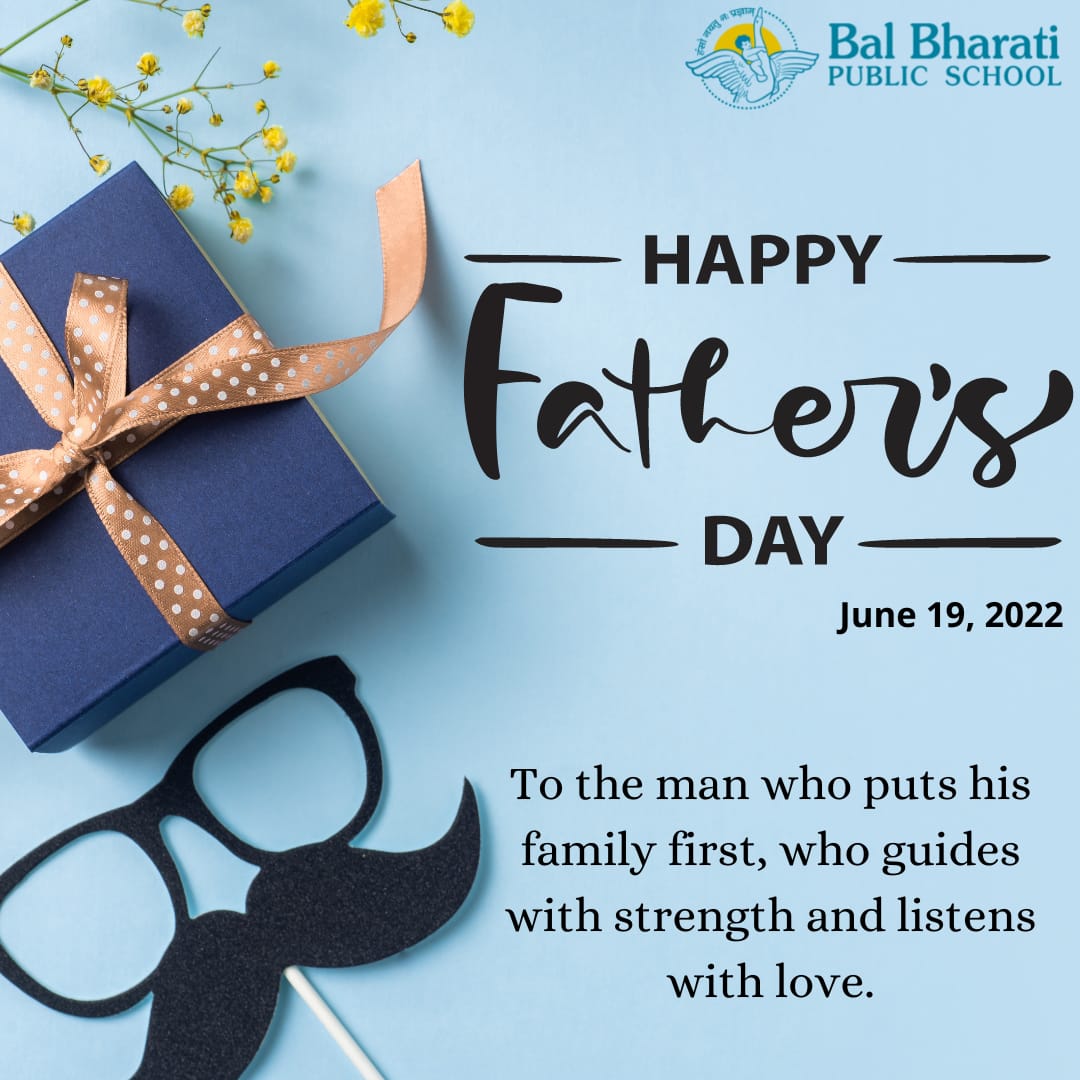 HAPPY BUDDHA PURNIMA  MAY,16 2022 
On this auspicious day, let us remember Lord Buddha's teachings and spread the message of universal brotherhood and compassion for everyone. Warm wishes to you on Buddha Jayanti.
EID MUBARAK  MAY,03 2022 
May you be blessed with kindness, patience, happiness, and love. Eid Mubarak.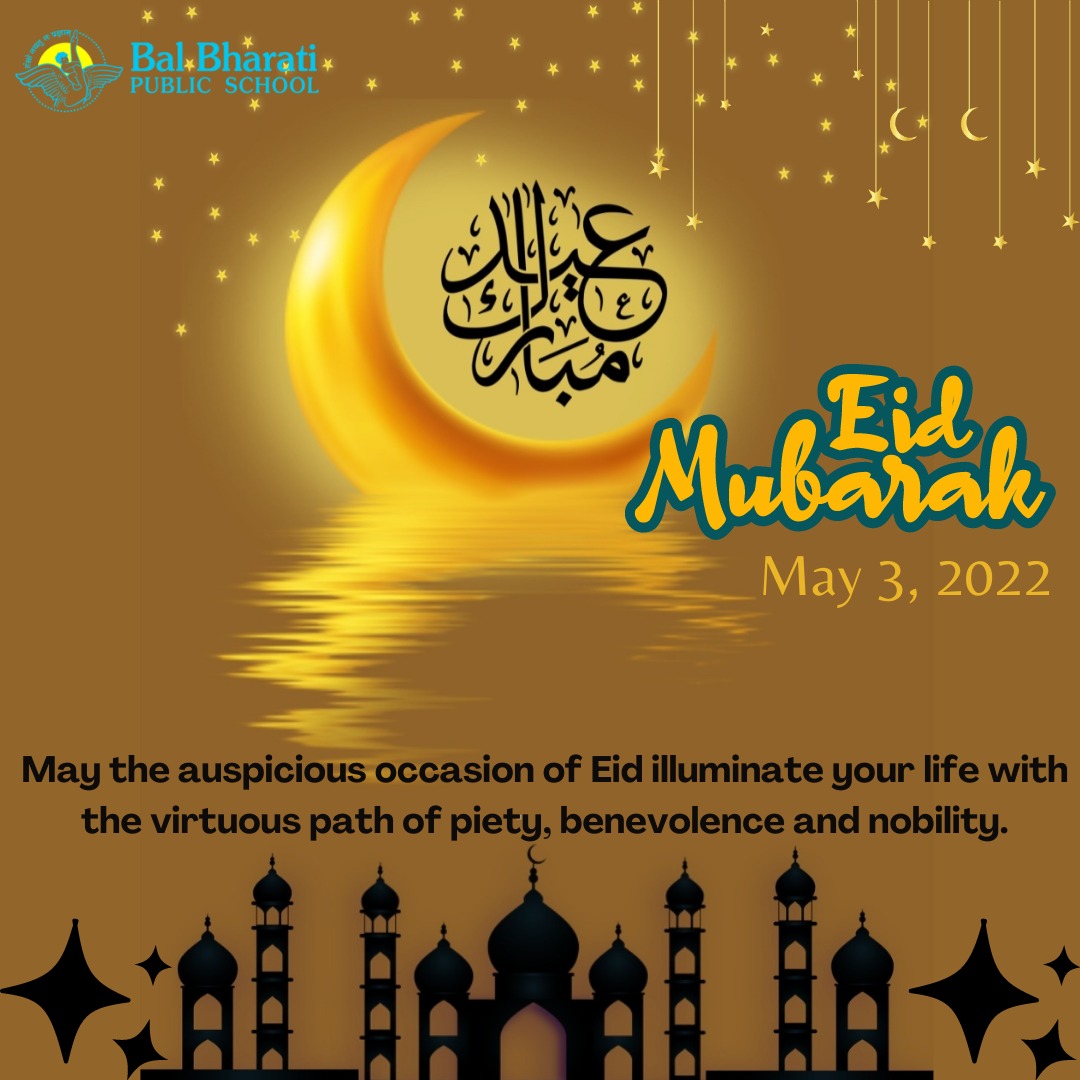 HAPPY EASTER DAY  APRIL,19 2022 
May your Easter basket be filled with joy, happiness, and peace this season and always.
  &
HAPPY GOOD FRIDAY DAY  APRIL,15 2022 
HAPPY BAISAKHI  APRIL,14 2022 
May the cheerful festival of Baisakhi hold in store- the fulfillment of all hopes and dreams that you aspire for. Have a joyous Baisakhi!!
MAHAVIR JAYANTI APRIL,14 2022
On this auspicious occasion of Mahavir Jayanti, We send you and your family the best of wishes and blessings. May you be blessed with the strength to follow the right path of kindness and goodness.
RAM NAVAMI
APRIL  10 2022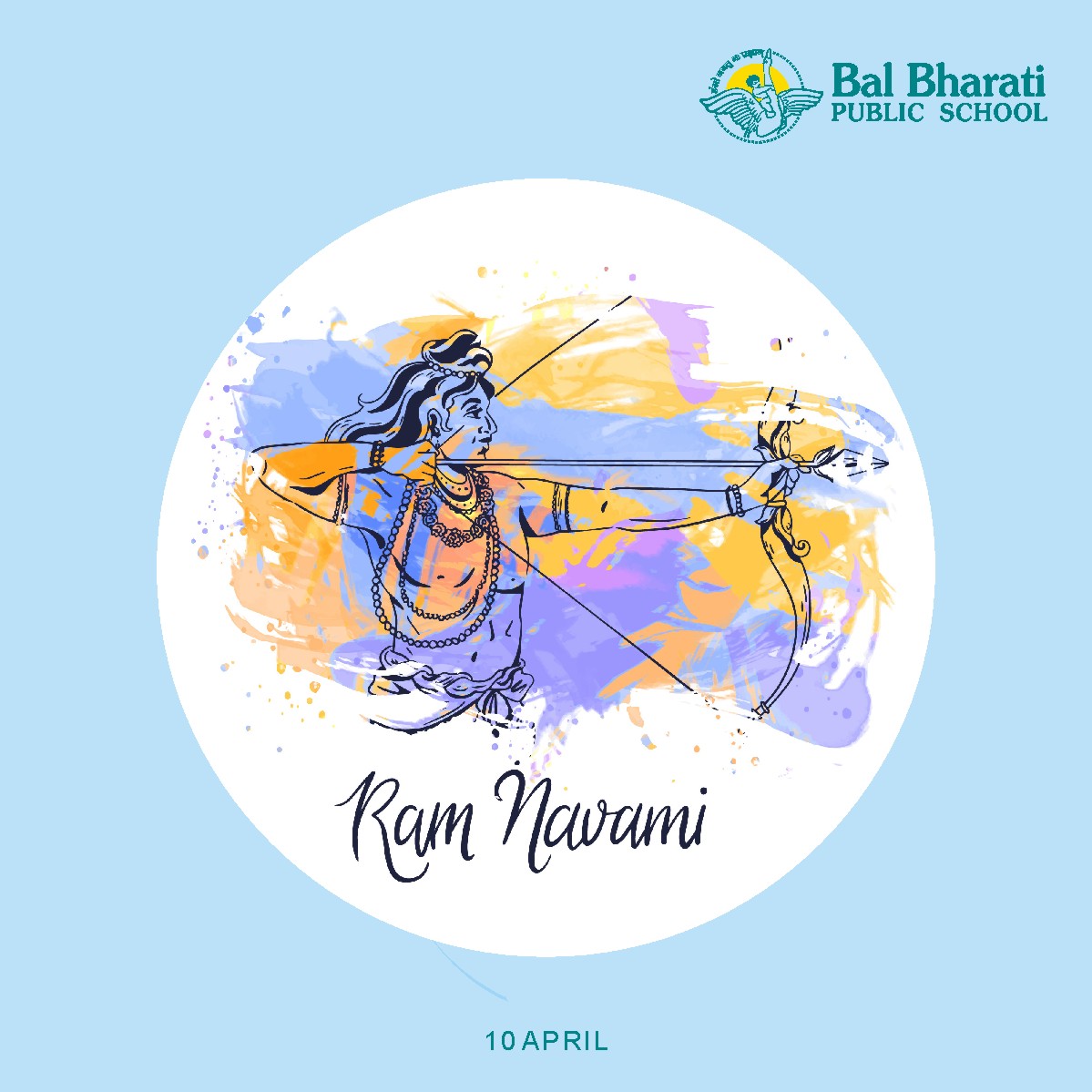 HAPPY HOLI 
MARCH, 18 2022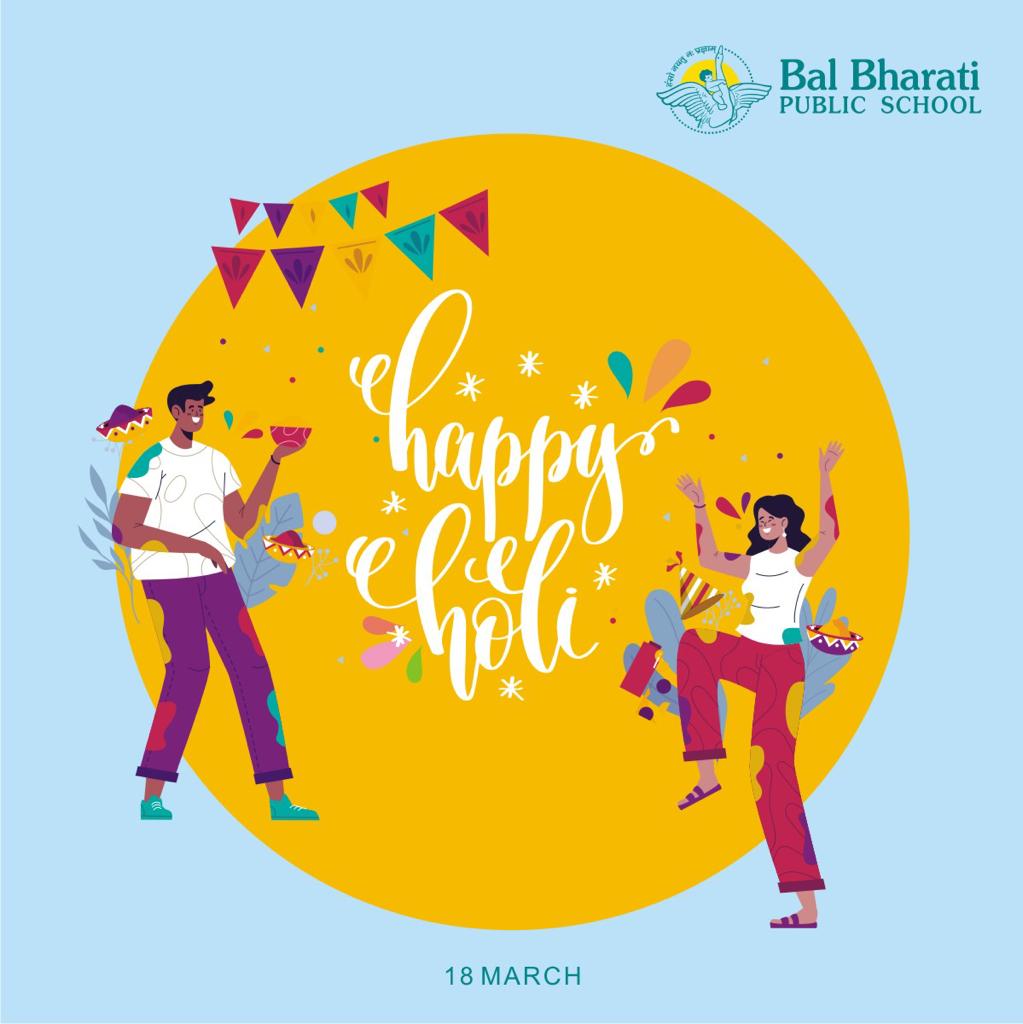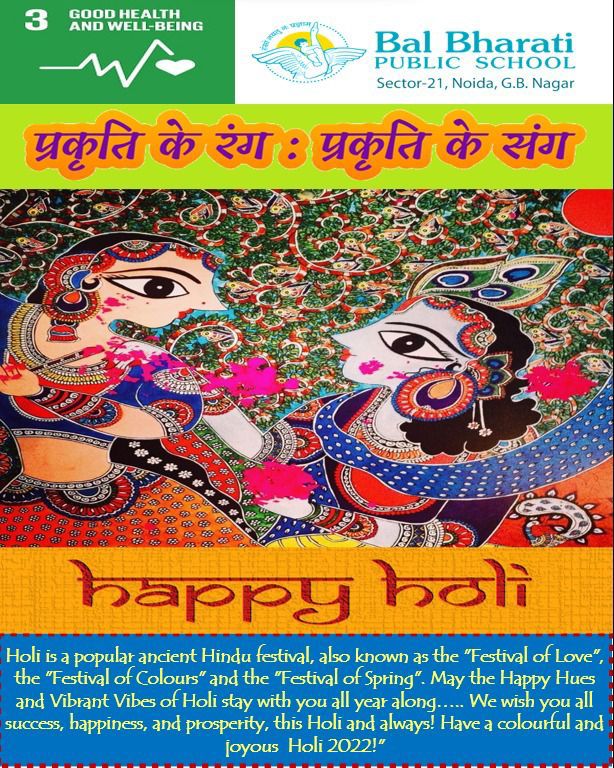 प्रकृति के रंग : प्रकृति के संग
Holi is a popular ancient Hindu festival, also known as the "Festival of Love", the "Festival of Colours" and the "Festival of Spring"..
May the Happy Hues and Vibrant Vibes of Holi stay with you all year along…..
We wish you all success, happiness and prosperity, this Holi and always!
Have a colourful and joyous Holi 2022!".
счастливого холи
schastlivogo kholi !!
Happy Holi !!
An initiative by the Health &  Wellness Club, Bal Bharati Public School, Noida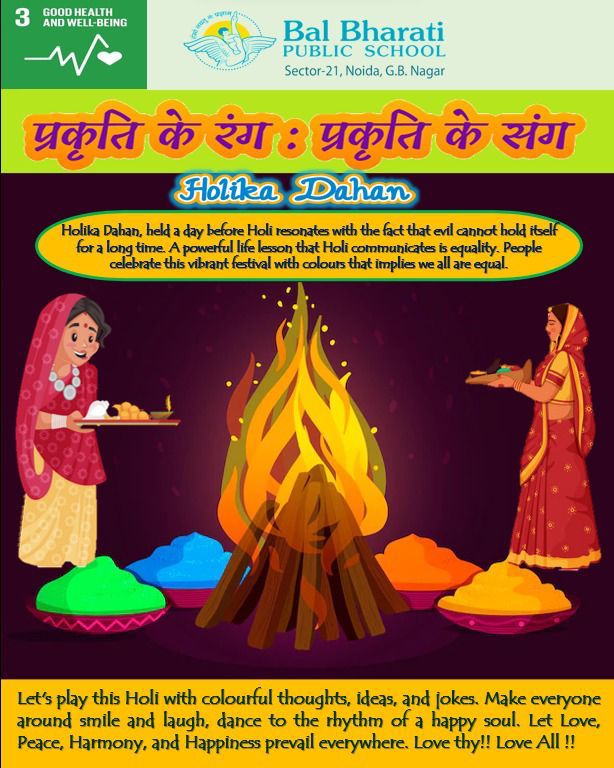 प्रकृति के रंग : प्रकृति के संग
Holika Dahan, held a day before Holi resonates with the fact that evil cannot hold itself for a long time.
A powerful life lesson that Holi communicates is equality. People celebrate this vibrant festival with colours that implies we all are equal.
Let's play this holi with colourful thoughts, ideas and jokes. Make every one around smile and laugh, dance to the rhythm of happy soul. Let Love, Peace, Harmony and Happiness prevail everywhere.
Love thy!! Love All !!
Felices fiestas !!
Happy Holi !!
A folded hand appeal to everyone to have a safe and enjoyable holi & not a forceful and remorseful one.
An initiative by the Health &  Wellness Club, Bal Bharati Public School, Noida
प्रकृति के रंग : प्रकृति के संग
A splash of pink here, a burst of red there and building walls covered in all hues of green; the festival of colours, Holi, is just around the corner and we cannot wait to indulge ourselves in the celebrations with deep fried gujiya, malpua, dahi bhalla chaat and Thandai already.
Lets opt for healthy, home cooked sweets and savouries this Holi, and prevent weight gain, indigestion, bloating, acidity and blood sugar spikes. Make sure your signature delicacies are baked and nutritious.
The grandeur of colour and sweetness of sweets; may you have a brilliant Holi 2022 !!
Frohes Holi !!
Happy Holi !!
Let's give traditional Holi dishes a nutritious twist to stay healthy and fit !
An initiative by the Health &  Wellness Club, Bal Bharati Public School, Noida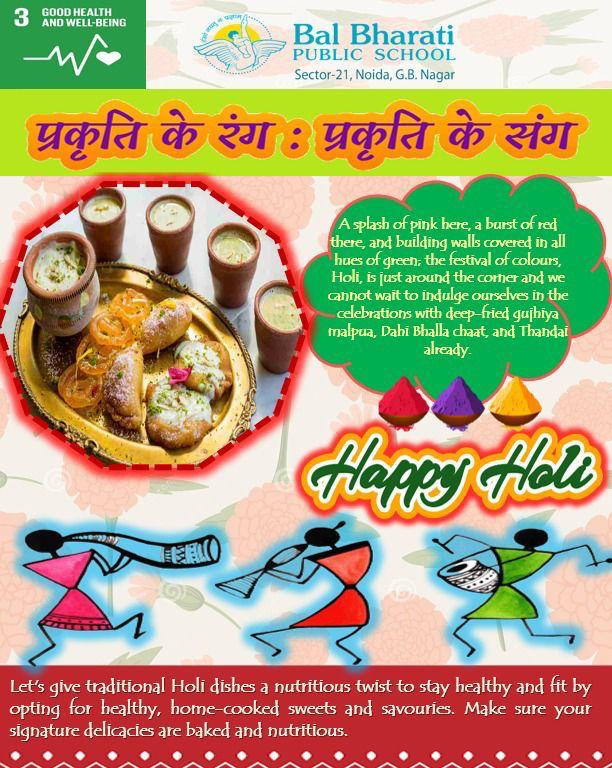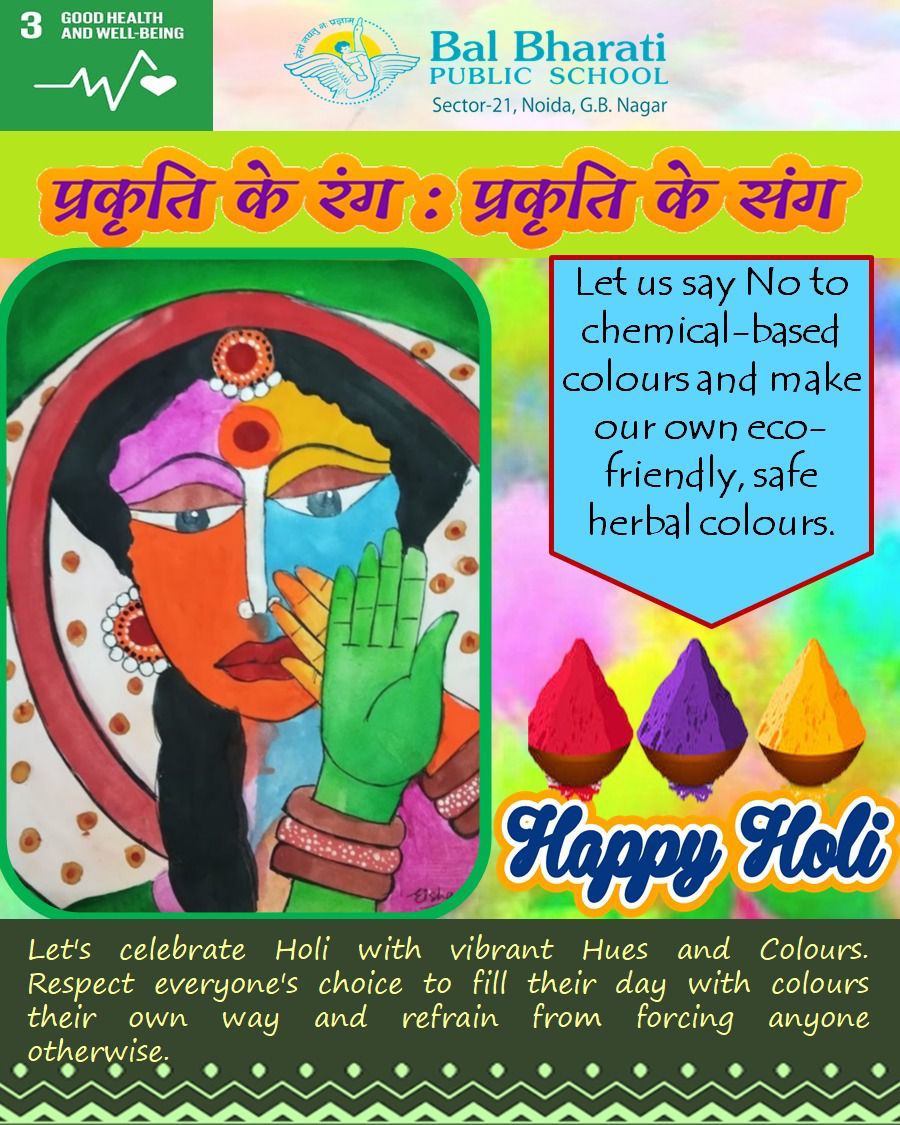 प्रकृति के रंग : प्रकृति के संग
Holi is celebrated with great splendour every where. The fake colours normally used during Holi are chemical based and can cause harm. Such colours can not only harm your skin, eyes, hair, etc; but also cause permanent disorder to your precious organs.
Let us say No to chemical based colours and make our own eco friendly, safe herbal colours by Boiling in water and add:
1. Pomegranate peel : red colour
2. Beetroot : maroon colour
3. Spinach : green colour
4. Henna : orange colour
Or use spring flowers like Palash, Marigold, jacaranda, Godhuli gopal etc to enjoy the festival to its fullest.
楽しい休暇をお過ごしください
Tanoshī kyūka o o sugoshi kudasai !!
Happy Holi !!
Let's pledge to play Holi with organic herbal colours and make it a perfect day to strengthen the bond of every relationship.
Respect everyone's choice to fill their day with colours their own way and refrain from forcing anyone otherwise.
An initiative by the Health &  Wellness Club, Bal Bharati Public School, Noida
प्रकृति के रंग : प्रकृति के संग
Holi, The Hindu festival of colours, celebrates the triumph of good over evil and the changing of the seasons from winter to spring. Let's celebrate it with vibrant Hues and Flavours.
joyeuses fêtes!!
Happy Holi !!
Wet, greasy colours cause irritation to the skin and eyes. Let's all Celebrate a Dry, Water-Free, Waste-Free, Safe and Colourful Holi, this year.
An initiative by the Health &  Wellness Club, Bal Bharati Public School, Noida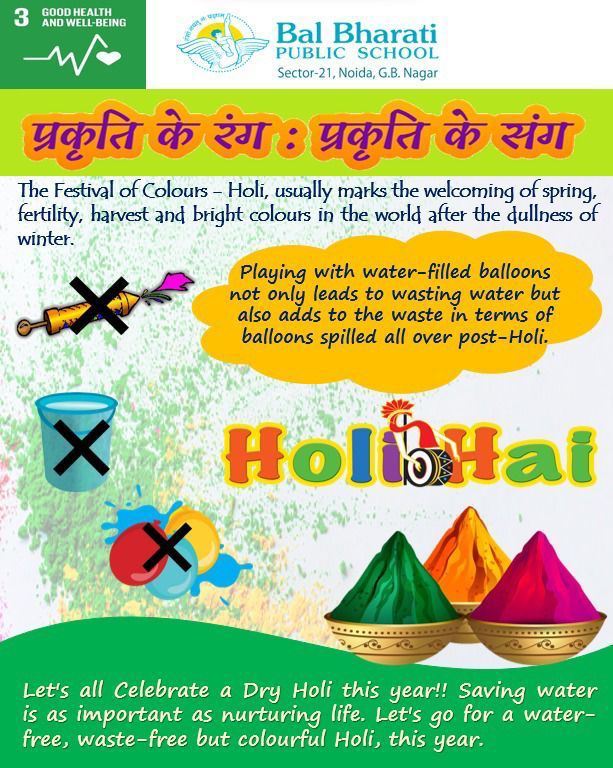 HAPPY BASANT PANCHAMI 
FEB 5, 2022
HAPPY MAKAR SANKRANTI 
JANUARY 14,2022
Makar Sankranti is the first major festival to be celebrated in India every year on January 14. It marks the termination of the Winter season and the beginning of a new harvest season.Makar Sankranti is observed with social festivities such as colourful decorations, visiting melas (fairs), dancing, kite flying, lighting bonfires and feasting.
The festivities associated with Makar Sankranti are known by various names Magh Bihu in Assam, Pongal in Tamil Nadu. On Makar Sankranti, the Sun God is worshipped along with Lord Vishnu and goddess Lakshmi throughout India.
The celebrations during the harvest festivals are meant to thank the Sun, Mother Nature and the various farm animals that help to contribute to a bountiful harvest.
Wishing you all Happy Makar Sakranti, Pongal and Magh Bihu🌾🌾🌹🌹
HAPPY LOHRI 
JANUARY 13,2022
Lohri is one of the most commonly celebrated festivals in India on 13 January every year and it is a way to spread the joy of seeing the sparkling pearls of Rabi crops amidst traditional folk songs, dance and food.
Lohri is the celebration of the arrival of longer days after the winter solstice.
Crowds gather around large, teaming bonfires to celebrate the passing of the winter solstice. Rabi crops are primed for harvest as farmers look forward to a new season.
Wishing you all a very Happy Lohri🎉🎉
NATIONAL YOUTH DAY
JANUARY 12,2022
                                        "All power is within you, you can do anything and everything."
                                                                                                                                               -Swami Vivekananda Ji
National Youth day, also known as Vivekananda Jayanti, is celebrated on 12 January. We celebrate the birth anniversary of Swami Vivekananda as National Youth day because the philosophy of Swamiji and the ideals for which he lived and worked could be a great source of inspiration for the Indian Youth.
This day means to create everlasting energy among youth to empower them for their future endeavours towards the advancement of the nation. Swamiji's philosophies, teaching, and ideas are a great cultural asset for India. As part of this younger generation, we must maintain the fire of his philosophy.
Jai Hind.
Wishing all Stakeholders
a Happy New Year
MERRY CHRISTMAS
December 25,2021
May the sparkle and joy of Christmas fill your heart. We wish you a season filled with happiness and merry-making. Merry Christmas to you and your family.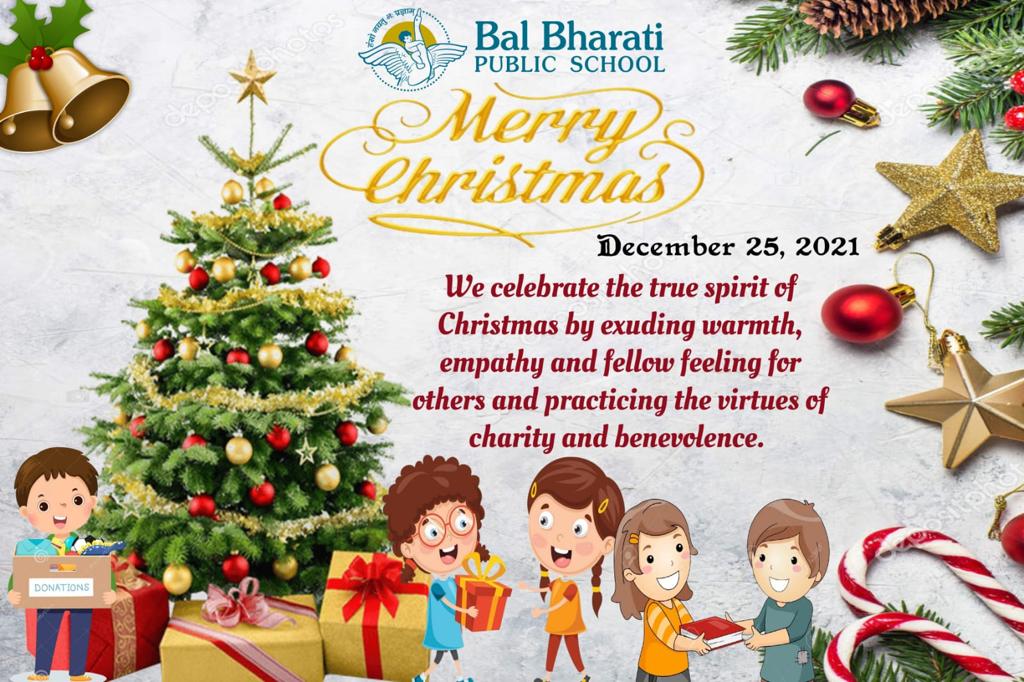 गोवर्धन पूजा के इस पावन अवसर पर आपको और आपके परिवार को ढेरो शुभकामनाएं
HAPPY DIWALI
November 04,2021 
KARWA CHAUTH
OCTOBER 24,2021 
Wishing you glorious, happiness-filled moments with your loved ones on this auspicious day of Karwa Chauth!
VALMIKI JAYANTI
OCTOBER 20,2021 
रामायण जैसा महाकाव्य गुरूवर आपने रच दिया सत्य से और कर्तव्य से जीवन जीने का सच दिया वाल्मीकि जयंती की हार्दिक शुभकामनाएं
Milad-Un-Nabi 
Here's wishing you and your family peace, harmony, happiness, good health and prosperity on the auspicious occasion of Eid Milad-Un-Nabi Mubarak to you and everyone at home.
HAPPY DUSSEHRA 
Happy Dussehra to you and your family. May Lord Rama bless you with strength and courage to follow the path of virtue and righteousness.
Shardiya Navratri is celebrated in honour of Goddess Durga and during these pious nine days, her nine forms, Shailaputri, Brahmacharini, Chandraghanta, Kushmanda, Skanda Mata, Katyayani, Kalaratri, Mahagauri, and Siddhidatri are worshipped.
Wishing all our Parents and Students a Shubh Navratri
Day 2 of auspicious nine days and is dedicated to Goddess Brahmacharini. On the second day, people worship Maa Brahmacharini, which is said to be the unmarried avatar of Goddess Parvati and is known as the symbol of wisdom and knowledge. It is believed that she governs the planet of Mangal and carries a rosary in one hand and kamandal in the other. Brahmacharini stands for a devoted female student who only desired to marry Lord Shiva. Maa Brahmacharini is symbolic of love and immense strength.
Day-3 May Maa Durga Durgatinashini bring joy to you and your loved ones. May the Divine blessings of Maa Durga be with you always Happy Days Puja. Happy Navratri.
सारा जहां है जिसकी शरण में, नमन है उस मां के चरणों में
या देवी सर्वभूतेषु मां कात्यायानी रूपेण संस्थिता। नमस्तस्यै नमस्तस्यै नमस्तस्यै नमो नम:।।
नवरात्रि के पांचवे दिन की आप सभी को हार्दिक शुभकामनाएं।
HAPPY JANMASHTAMI, 3O AUGUST 2021 
Celebrate the birth of Lord Krishna, who enchants everyone by his playful mischiefs. May the Natkhat Nandlal always give you many reasons to be Happy and you find peace in Krishna consciousness.
"A sibling may be the keeper of one's identity, the only person with the keys to one's unfettered, more fundamental self." Rakhi is the thread that binds two souls in a bond of joy forever. On this auspicious day of Raksha Bandhan we cherish the beautiful memories and strengthen the bond shared between a brother and a sister.
है ये कच्चे धागों का बंधन   टूटकर भी कभी नहीं टूट पाएगा   बँधेगी राखियाँ सूनी कलाई पर और तिलक माथे पर सज जाएगा  है ये बंधन एक विश्वास का जो ज़िंदगी भर साथ निभाएगा
MUHARRAM
अपनी तकदीर जगाते हैं तेरे मातम से खून की राह बिछाते हैं तेरे मातम से अपने इज़हार-ए-अकीदत का सलीका ये है हम नया साल मनाते हैं तेरे मातम से
Muharram is the celebration of peace and spread the message of brotherhood and togetherness. It also marks the beginning of the Islamic New Year , Hijri. As the new year begins, let us pray that it will be a year full of peace, happiness and abundance.
75th INDEPENDENCE DAY
तीन रंग का नहीं वस्त्र, ये ध्वज देश की शान है , हम भारतीयों के दिलों का स्वाभिमान है , यही है गंगा , यही है हिमालय, यही हिंद की जान है , और तीन रंगों में रंगा हुआ ये अपना हिंदुस्तान है ।
" Freedom in mind, Faith in our heart, Memories in our souls. Let us salute the Nation on Independence Day." With pride, India will celebrate its 75th Independence Day today. We are blessed to have a right to speak and to be heard. A right several brave souls fought for. Today we celebrate the land of the free and the home of the brave.
Happy Independence Day!
Happy Independent Day View Video
Independence day - 15 Aug 2021
KARGIL VIJAY DIWAS  -JULY 26, 2021
Kargil Vijay Diwas is celebrated on 26 July to celebrate India's victory in the Kargil War that took place in 1999 between India and Pakistan. It is a day to remember the sacrifice of those brave soldiers who died in the line of duty to protect our great nation. Our flag does not fly because the wind moves, it flies with the last breath of each soldier who died protecting it.
Kargil Vijay Diwas 2021!

Eid Mubarak to you and your family. May the guidance and blessings of Allah be with you always

     

HAPPY BUDDHA PURNIMA 2021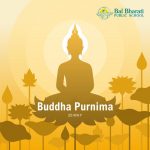 What you think, you become. What you feel, you attract.
What you imagine, you create.'
- Gautama Buddha
Buddha Purnima, also known as Vesak, is the most important festival for the followers of Buddhism across the world. This auspicious day marks the birth, enlightenment and death of Gautam Buddha, the founder of Buddhism, and is celebrated by Buddhist sects with much fervour...

     

EID MUBARAK 2021
Eid-Ul- Fitr is happiness, Eid is love, Eid is dedication, Eid is beauty. Eid ul- Fitr, the festival of breaking the fast also known as Meethi Eid is a major Muslim festival that marks the end of the holy month of Ramadan. The festival is celebrated across the world on the first day of Shawwal, the tenth month of the Islamic calendar(Hijri). It is a time for contemplation, spirituality, peace and brotherhood. May rain of blessings, goodness and joys of Eid are multiplied millions of times to bring eternal happiness in your life. Happy Eid Mubarak 2021 to all .

     

WORLD DANCE DAY 2021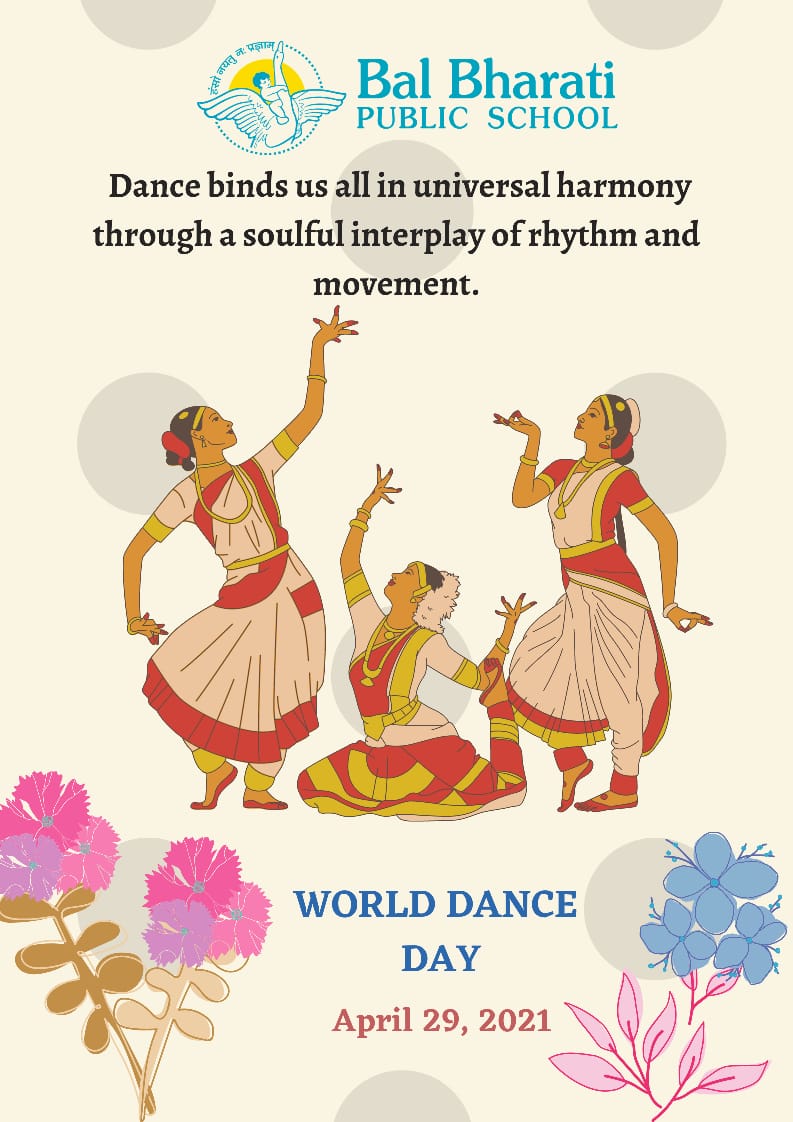 World Dance Day is celebrated to mark the birth anniversary of Jean-Georges Noverre, the creator of modern ballet. This day celebrates the spirit to express oneself in a creative way. It aims to bring together the people who speak one language- dance. To encourage participation and education in dance, events and festivals are organised all over the world. .

     

WORLD HERITAGE DAY 2021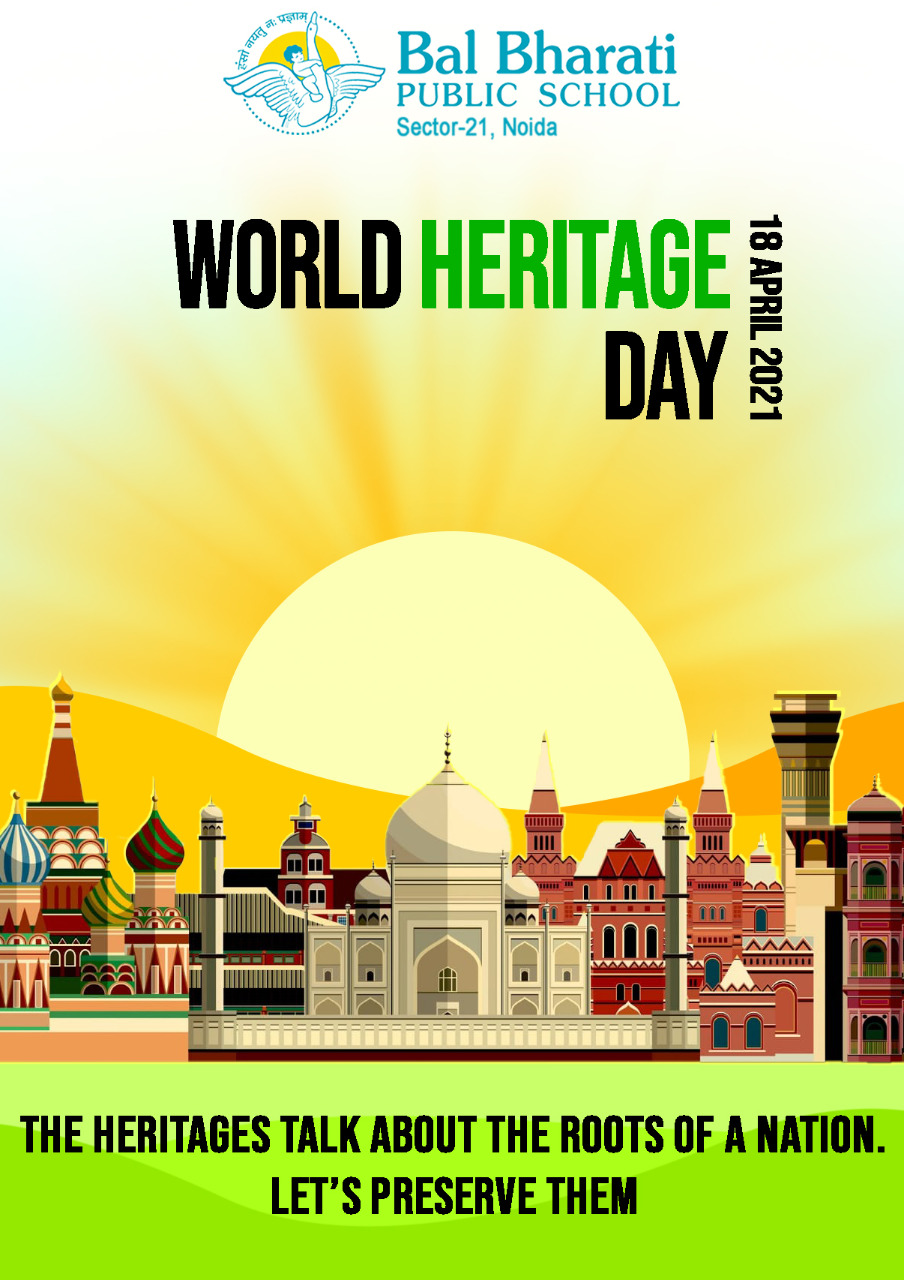 The world is full of beautiful, extraordinary sites which have remarkable significance in history. Preserving them as well as making them available for our future generations to see is the aim of International Monuments and Sites Day also known as World Heritage Day. This day marks the importance of cultures, monuments & sites, and it espouses the importance of preserving the world's cultures..

     

MAHAVIR JAYANTI 2021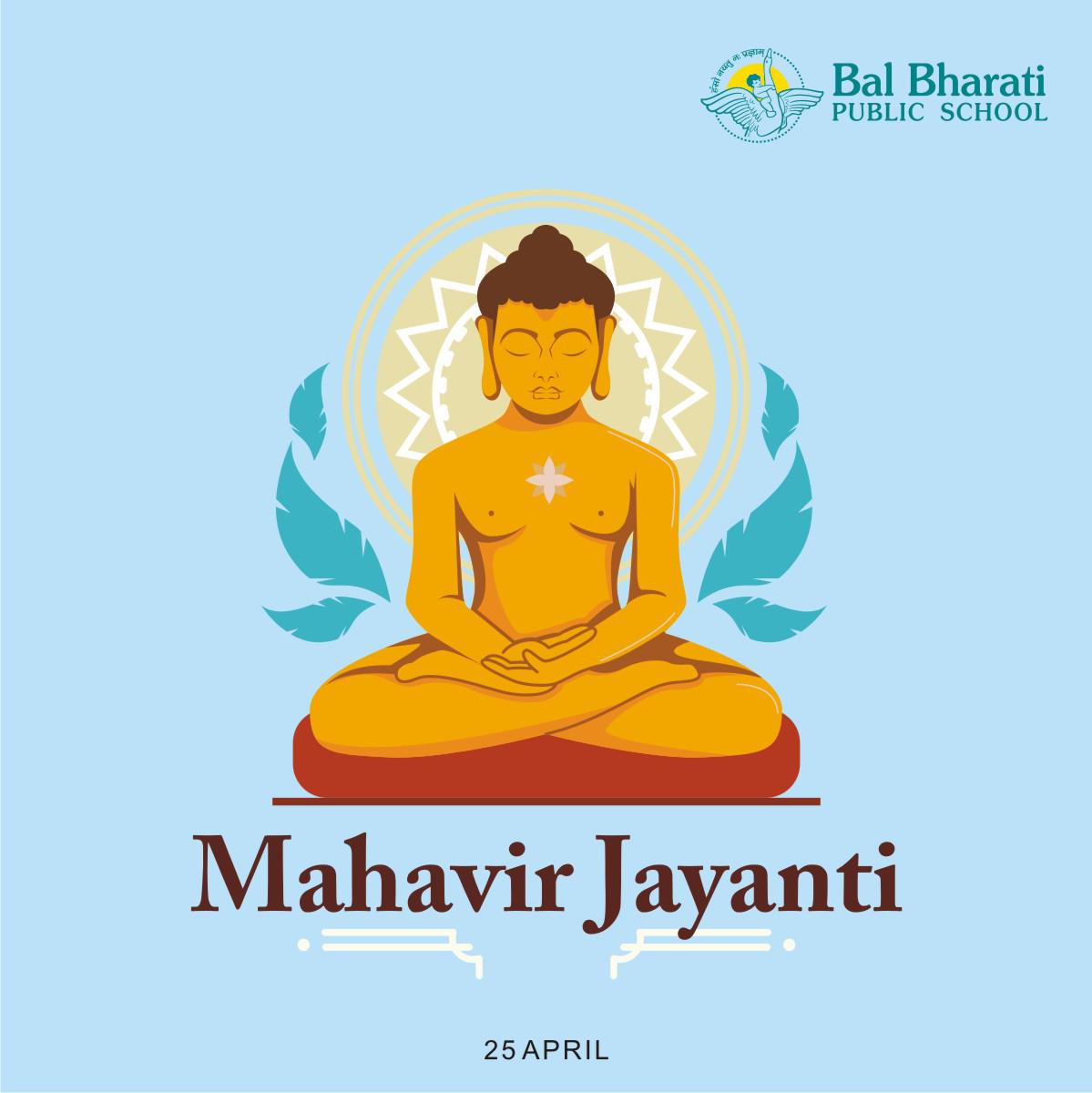 Mahavir Jayanti marks the birth anniversary of Lord Mahavira, the prophet of the people who follow Jainism. It is celebrated on the 13th day of the waxing (rising) half of the Hindu month of Chaitra which usually occurs in either late March or early April in the Gregorian calendar. This day aims at promoting the values and messages of Lord Mahavira, i.e, nonviolence (Ahimsa), truth (Satya), non-stealing (Achaurya), celibacy (Brahma-charya), and non-possession (Aparigraha) is full of universal compassion.