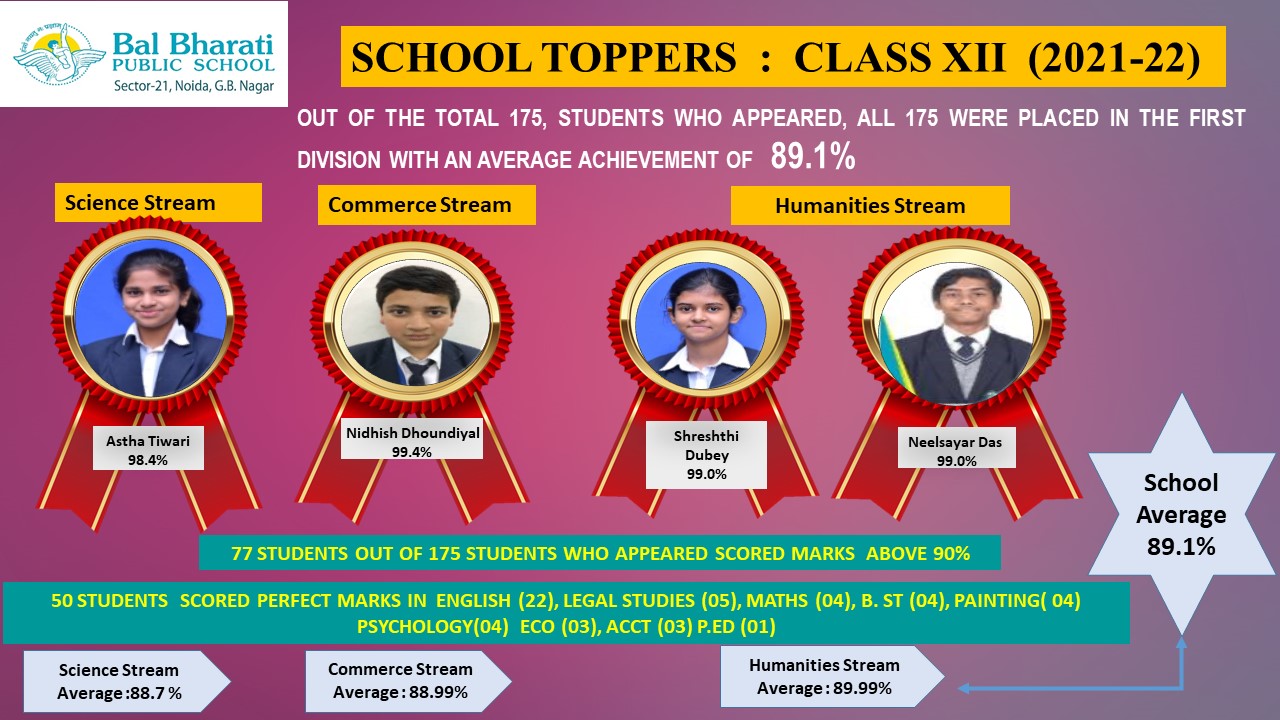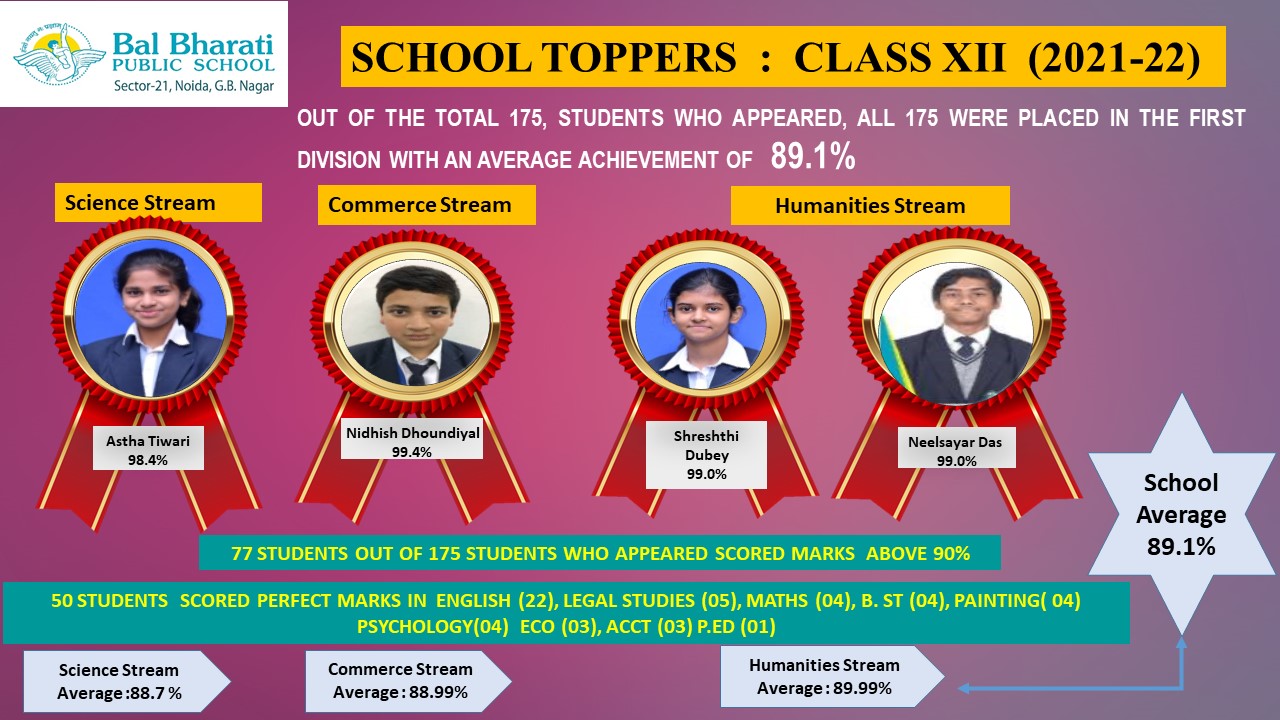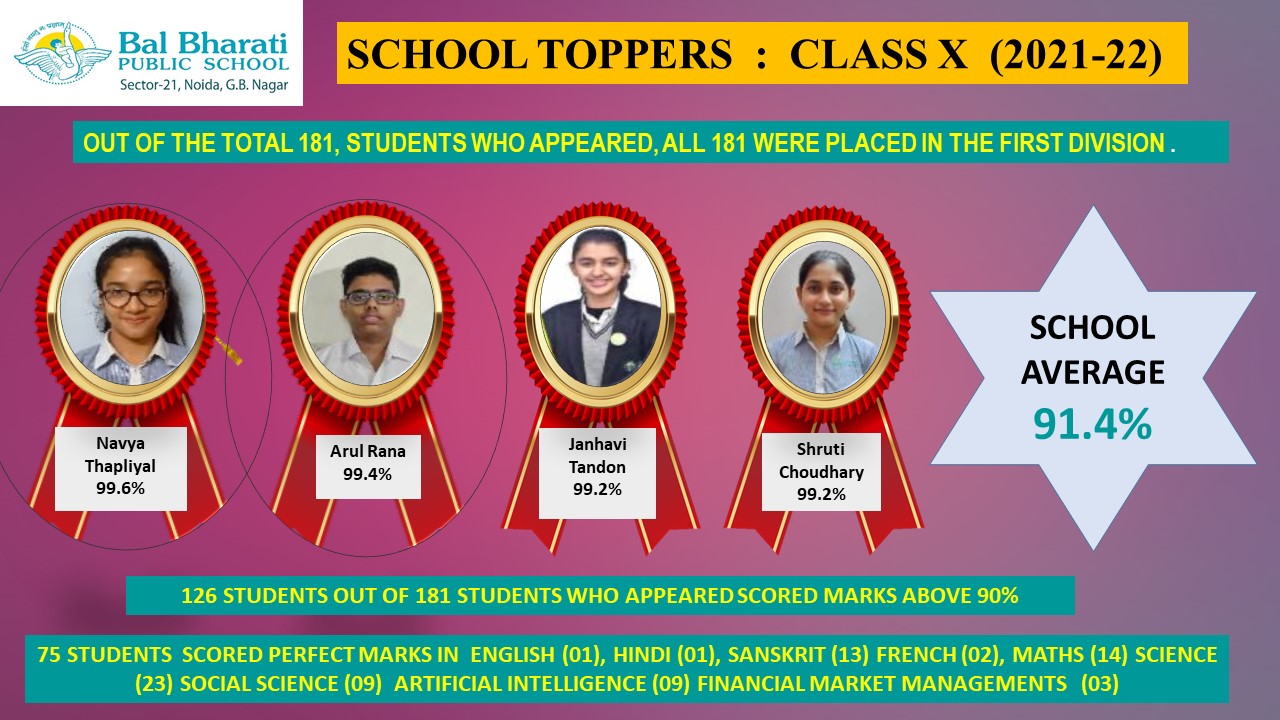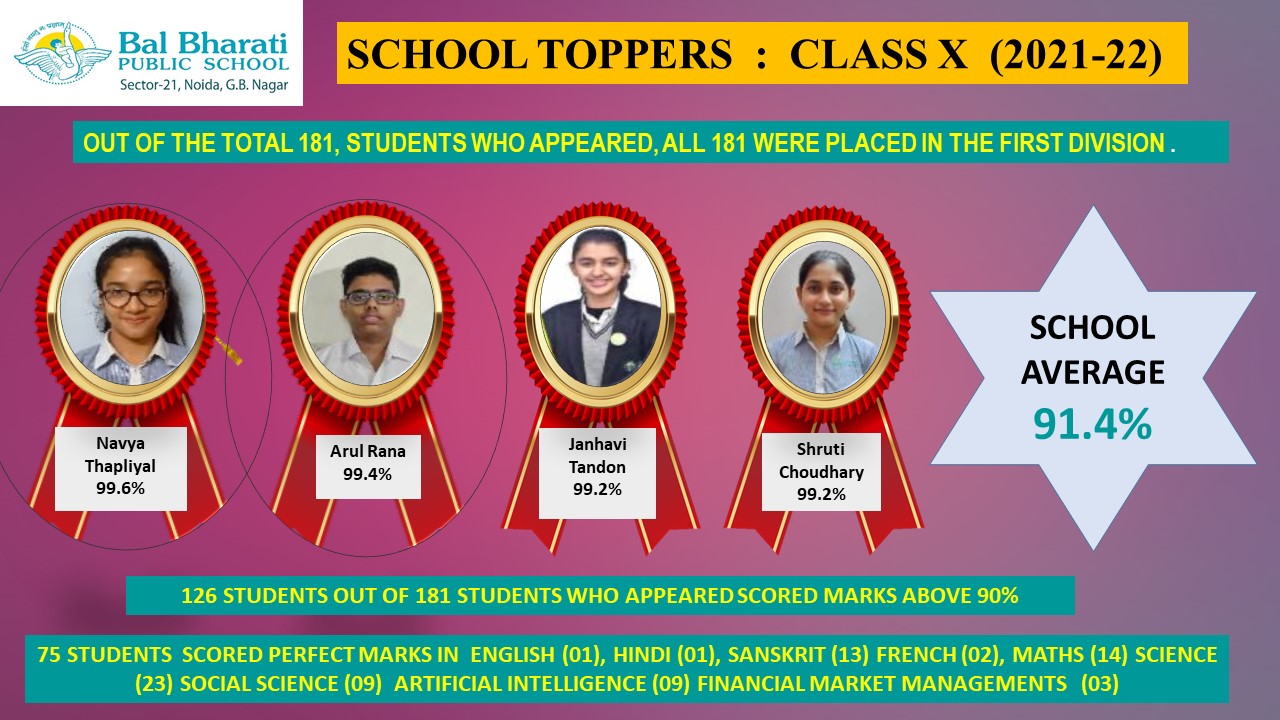 TOP 10 SCORERS OF CLASS X (2021-22)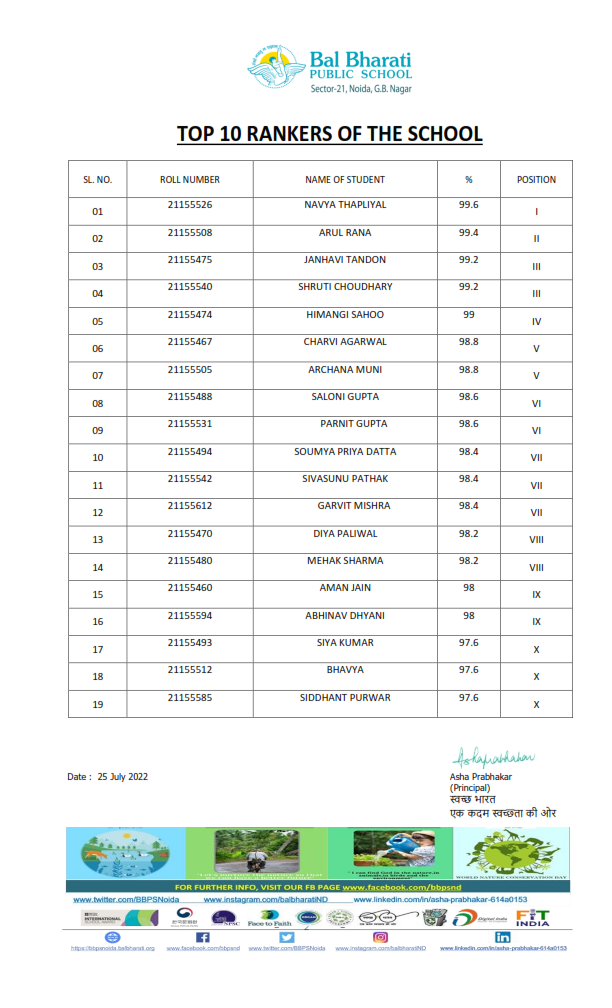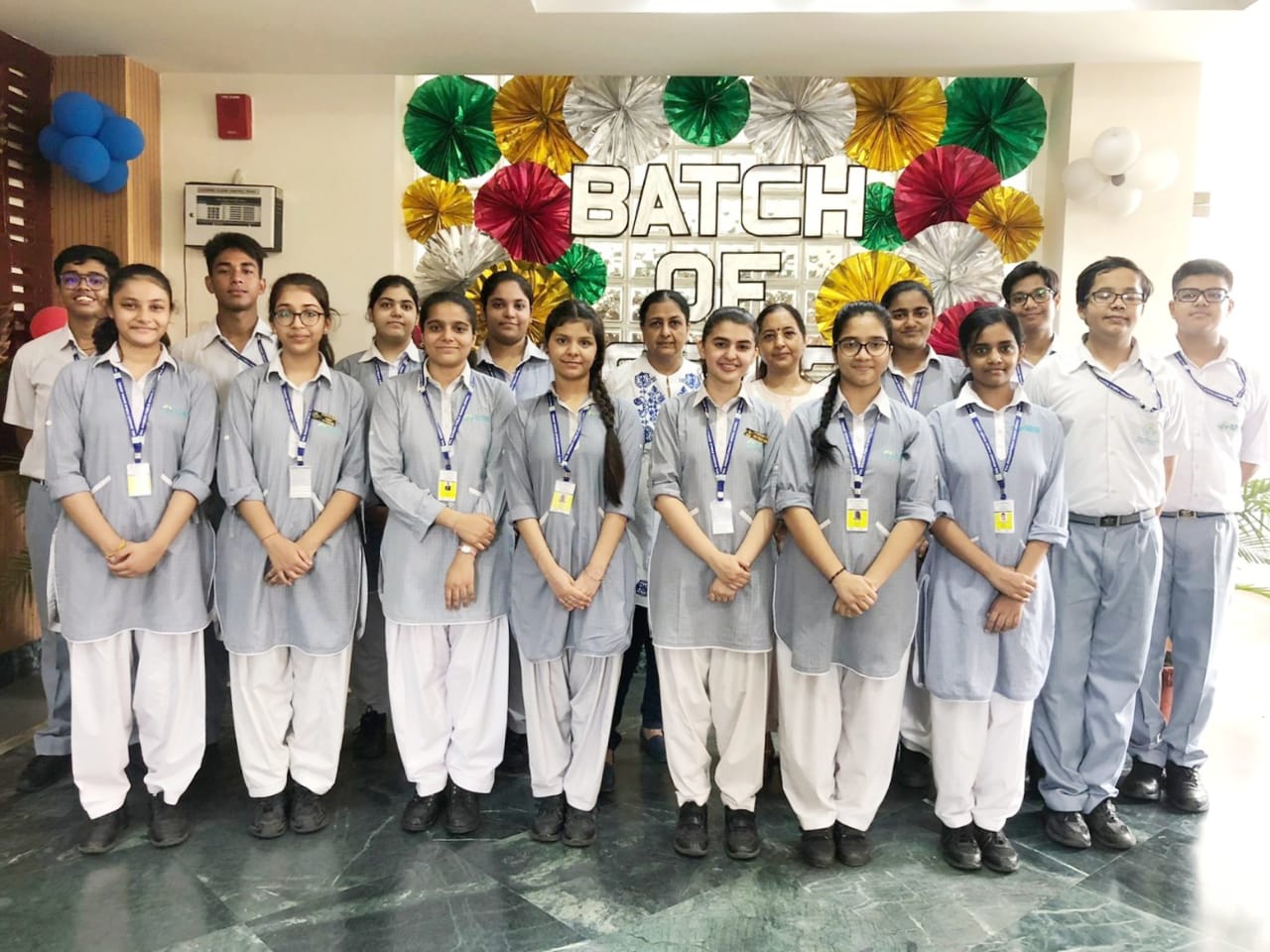 Dear Parent,
The National Academic Depository (NAD) is a 24X7 online storehouse of all academic awards viz.certificates, degrees, mark-sheets etc. duly digitised and lodged by academic institutions / examination boards 
NAD not only ensures easy access to and retrieval of an academic award but also validates and guarantees its authenticity and safe storage.
The vision of National Academic Depository (NAD) was born out of an initiative to provide an online safe store house of all academic awards which can be accessed anytime anywhere using the Aadhar No. or NAD credentials
In addition to ensuring the authenticity,integrity, and confidentiality of the database, NAD will act as a deterrent to fake and forged paper certificates, reduce administrative efforts, and eliminate the need for institutions to preserve physical records.
Instruction and Standard Operating Procedures for change of subject(s) in Class X & XII - Reg - View Details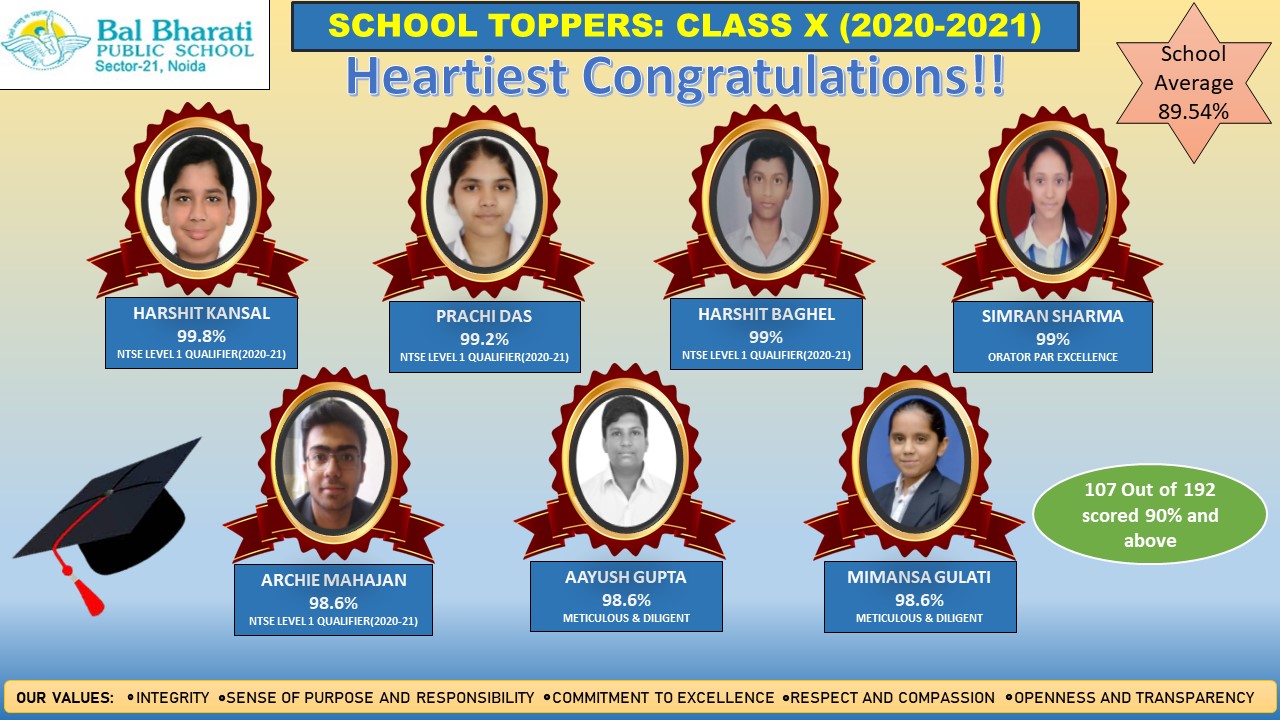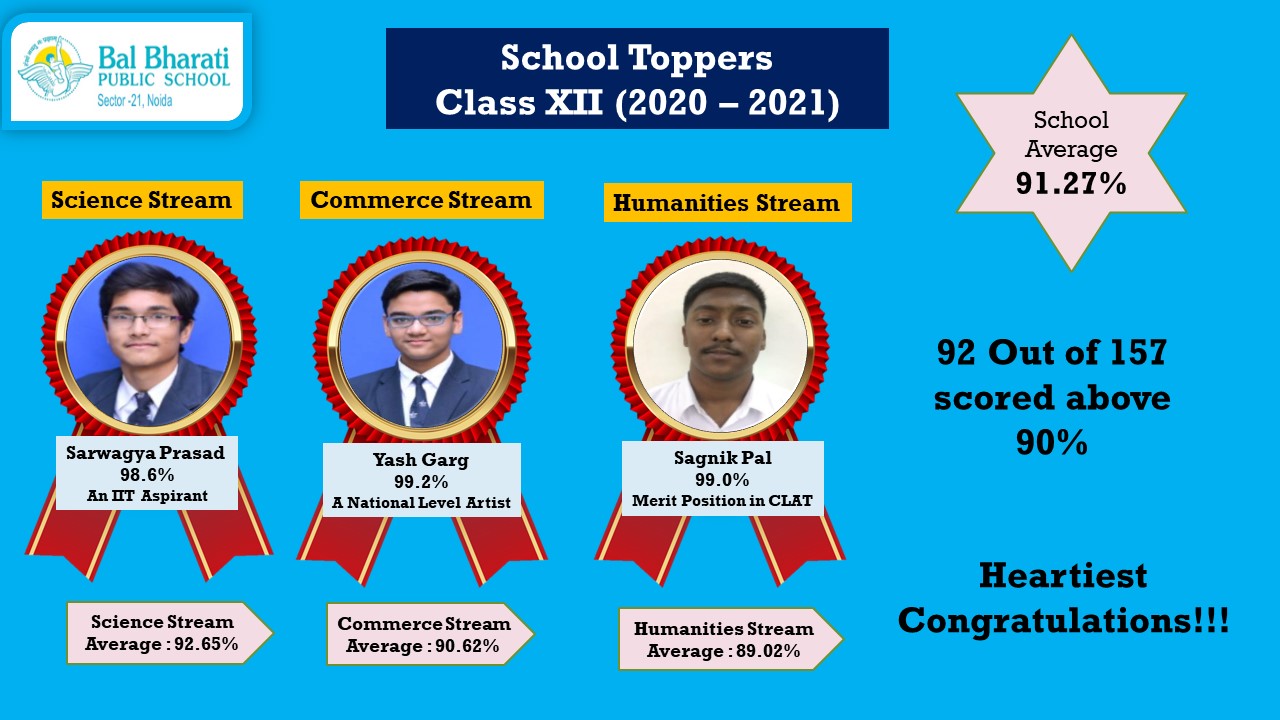 CLASS X & XII CBSE RESULT (2021 BATCH)  TESTIMONIALS RECEIVED FROM ESTEEMED MEMBERS OF SMC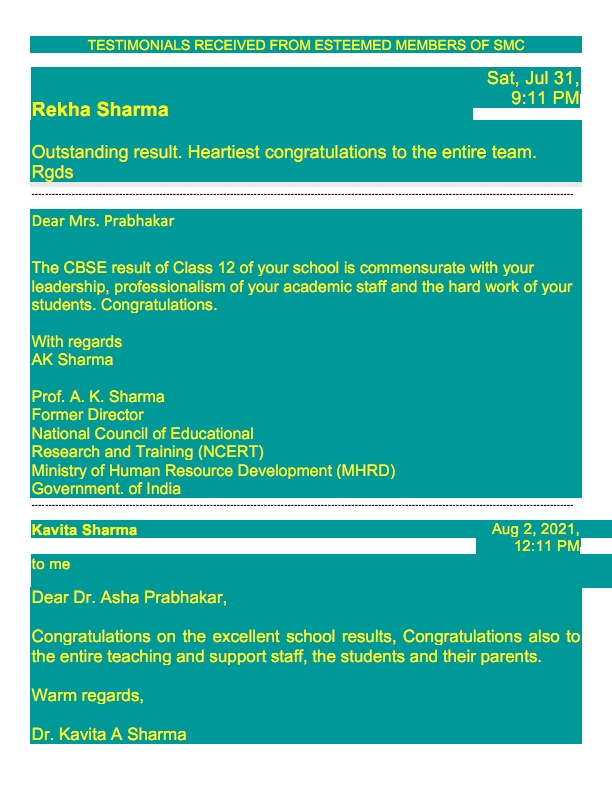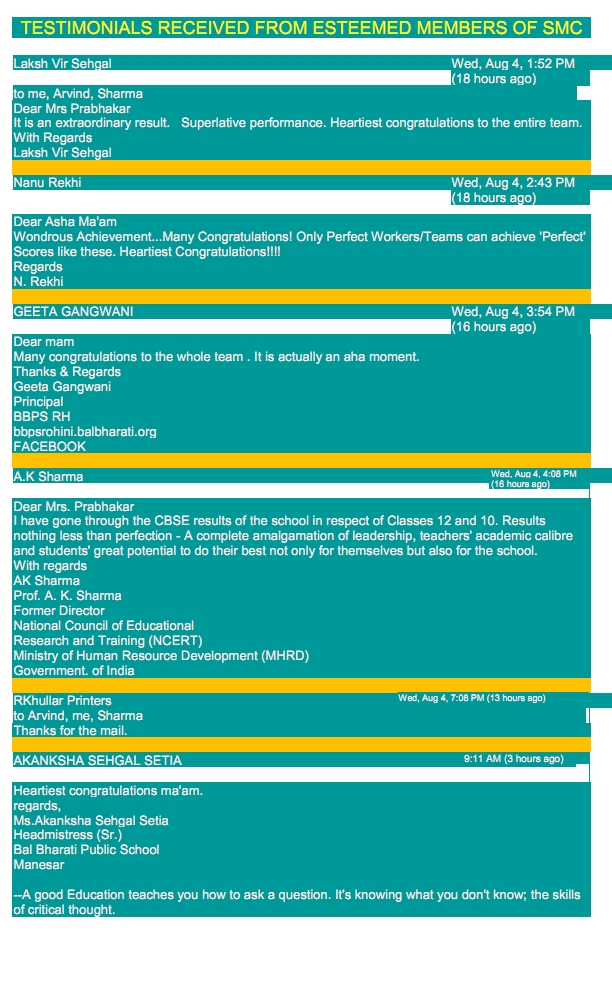 ================================================================================================