Admission To Pre-School (NURSERY) (2022-23)
Admission Guidelines for the  Session 2022-23 Click Here to View Details
LIST-1 OF SELECTED CANDIDATES :  Click Here to View Details
Admission To Pre-School (NURSERY) (2022-23)  - Online Admission Form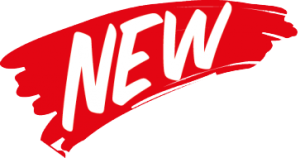 LIST OF SHORTLISTED CANDIDATES FOR INTERACTION DATED 17 JULY 2021 (Saturday) 
The formative years at Bal Bharati Public School, Noida are spent in an environment conducive to the spirit of inquisitiveness as propagated by eminent educationists, where the activities, curriculum and pedagogy are child-friendly.
The early years are the most crucial years of a child's growth and the school aims to facilitate optimum development of each child with the team of teachers giving their unconditional love. Positive interactions between teachers and parents are vital to a child's development and education.
Parents are apprised about the infrastructure and facilities provided by the school. Orientation Programme and a variety of other programmes like interactive parent teacher meeting, parent advocacy workshops are held from time to time to address specific aspects/concerns related to the Pre Primary children like health and hygiene, toilet training, behavioral problems, sibling adjustments etc.
Pre Primary department is fully equipped with audiovisual aids, activity room, swimming pool, smart classrooms and attractive play pen which facilitates the overall development of the child.
Various developmental activities in the school curriculum where the learner gets the opportunity to identify his/ her talent and skills, special assemblies to mark the celebration of important national and religious festivals which make the learning experience, an exciting and fun filled one.
The role of educators along with the active cooperation of the parents is to keep evolving and growing with the attitude to nurture happy and lifelong learners.