The students of the school are divided into four Houses, each at the Primary, Middle, Secondary and Senior Secondary level. The House is managed by Housemasters. The Housemasters select House Captains, Assistant House Captains and Sports Captains. It is compulsory for every student to be a member of a House. The main idea of the House System is to inculcate in our students the essential qualities of leadership, team work, co-operation, mutual understanding and self reliance. Various inter-house activities are held for this purpose throughout the year. In addition, each House in every department is given a theme on which the students present the morning assembly as per the schedule.
The various houses are Ashoka, C.V. Raman, Tagore, and Shivaji.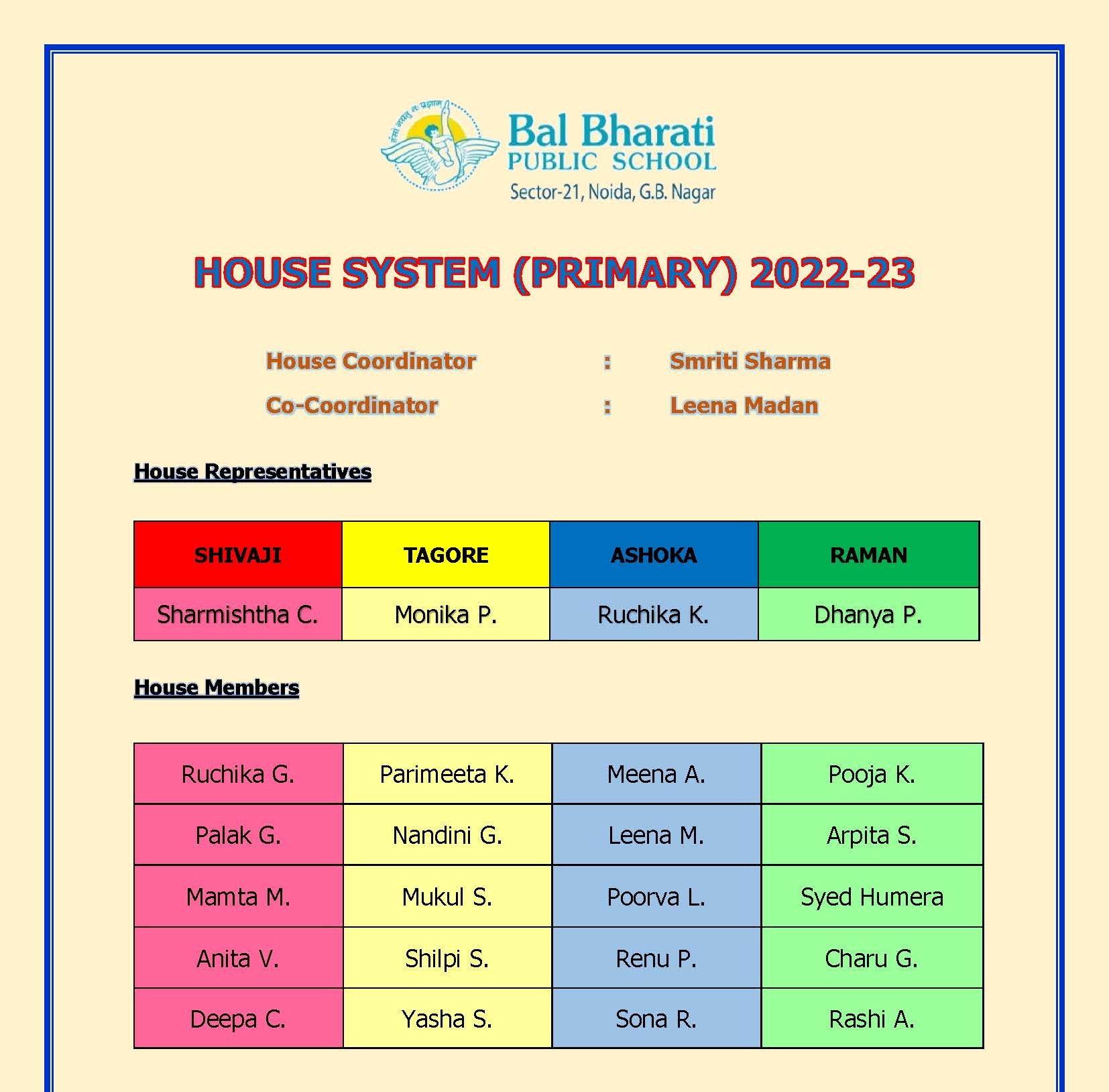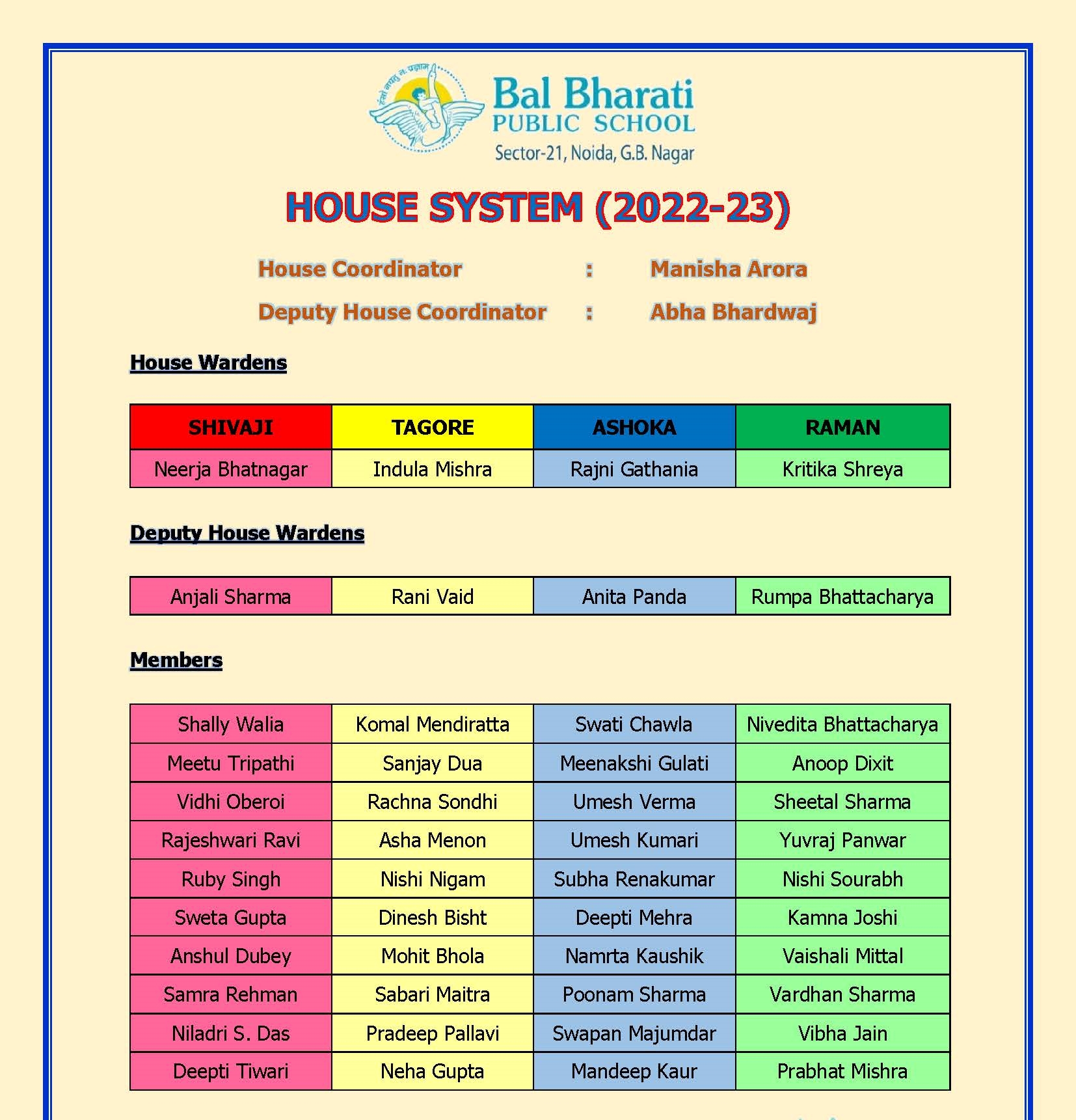 HOUSE SYSTEM – 2021-22
SHIVAJI
TAGORE
ASHOKA
RAMAN
HOUSE COLOUR
RED
YELLOW
BLUE
GREEN
SENIOR WING
HOUSE CO-ORDINATOR: Ms MANISHA ARORADEPUTY HOUSE CO-ORDINATOR: Ms ABHA BHARDWAJ
HOUSE WARDEN
Ms Shally Walia
Ms Anjali S.
Ms Rumpa B.
Ms Vibha Jain.
DEPUTY HOUSE WARDEN
Ms Nandini B
Ms Komal M
Ms Rajni G
Ms Nivedita B
MEMBERS
Mr Sanjay D

Ms Meetu Tripathi

Ms Vidhi Oberoi

Ms Neerja Bhatnagar

Ms Sweta G.

Mr Anshul D.

Ms Shweta Gupta

Ms K Shreya

Mr Niladri

Ms Aditi G.

Ms Rani V.

Ms Asha M.

Ms Rachna S.

Mr Umesh V.

Ms Nishi N.

Ms Anita P.

Mr Mohit B.

Ms Sabari M.

Mr P. Pallavi.

Ms Neha G.

Ms Swati C.

Ms Meenakshi G.

Ms Indula M.

Ms Umesh K.

Ms Subha R.

Ms Deepti M.

Ms Namrta K.

Mr Dinesh B.

Mr Swapan M.

Ms Payal A.

Mr Anoop D.

Ms Sheetal S.

Mr Yuvraj P.

Ms. Nishi S.

Ms Kamna J.

Ms Vaishali M.

Mr Vardhan S.

Ms Samra R.

Ms Poonam S.

Mr Prabhat M.